As I said before, the weather turned nasty the last few days we were in San Antonio, so there wasn't a whole lot of photography going on, but there were plenty of pictures I left out of my posts from the first three days just simply because I didn't have enough room!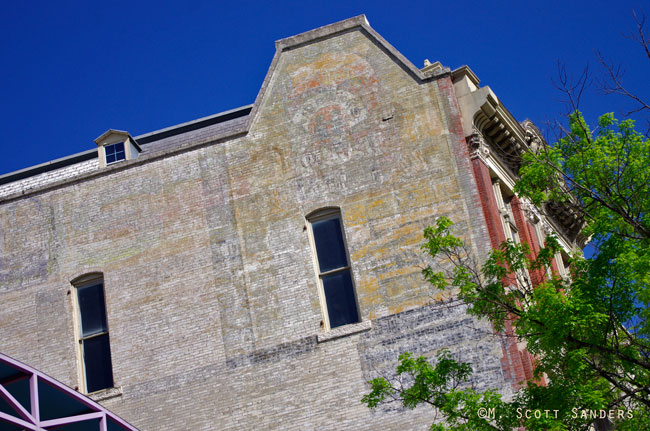 This ghost sign was across the street from the Alamo. I still can't really make out what it was, but the shapes and hints of colors make me believe it must have been quite grand in its day. This was actually the first shot I took that week.
Art Corner, Universal City, TX
We spotted this one on our way through back streets to get the picture of the Randolph Cleaners on Day 2. It was difficult to tell if this place was still open. I love the shape of this sign, and it's a rare sight to see one of these corrugated signs still standing.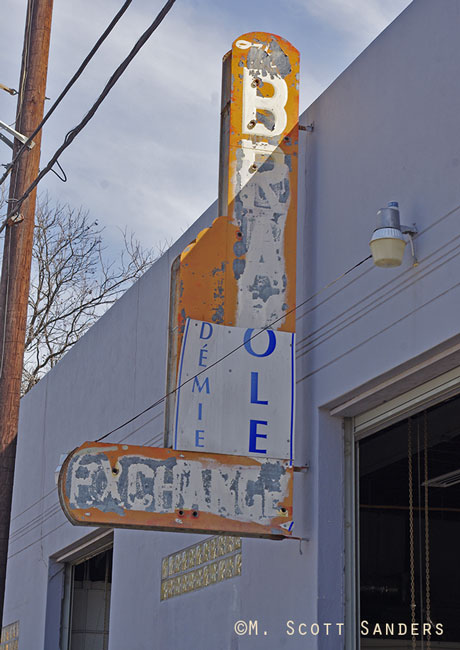 I'm always fascinated by signs that were repurposed, and then the repurposing has, in fact, decayed more than the original. A certain justice that the sign above, around the corner from The Pig Stand in San Antonio, has shed its slapped-on skin in favor of its original metal. We passed by this on Day One, and I got this single shot from a moving car.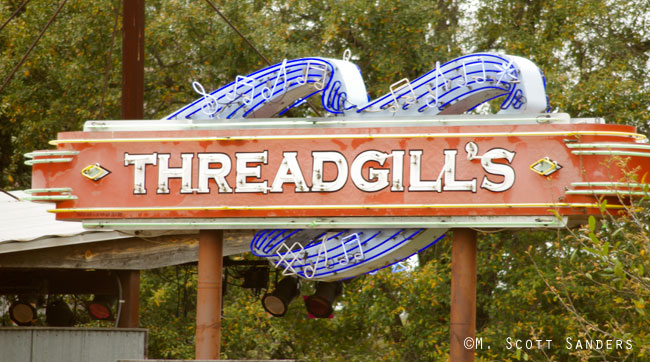 Threadgill's, Austin, TX
Threadgill's is actually from 1981, but the signs look considerably older. It's one of many legendary Austin music locations. We came upon it during our long trek through the Austin streets on Day 3.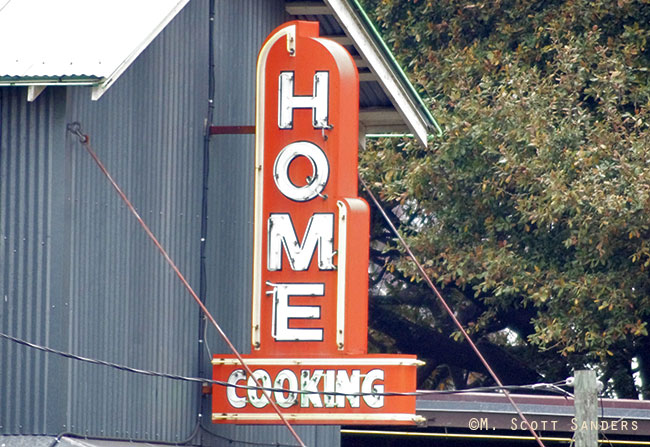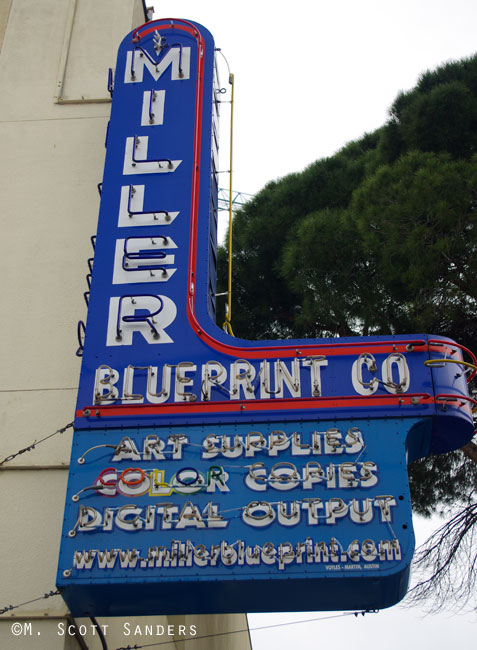 Miller Blueprint Co, Austin, TX
This was actually the first shot I took on Day 3, not far from where we parked. When I saw this sign, I knew it was going to be a good day. Pity we didn't get a chance to see it lit up.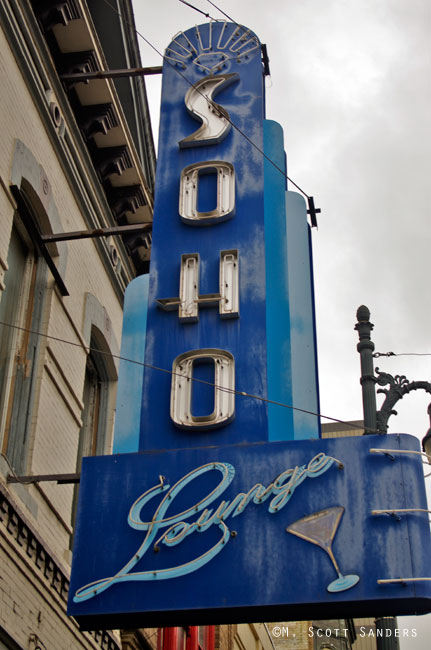 Soho Lounge, Austin, TX
This would be how you repurpose a sign. My guess is, they took the existing sign and made it their own, but who knows? It preserves the past and makes it something new, and you've got to admire that.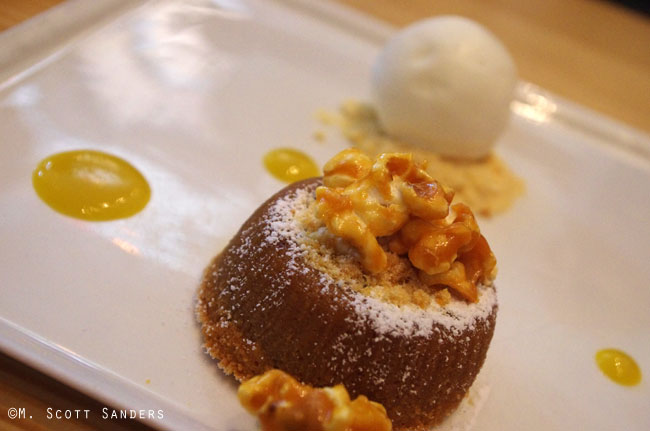 Another dessert from La Condesa in Austin. Day 3.
---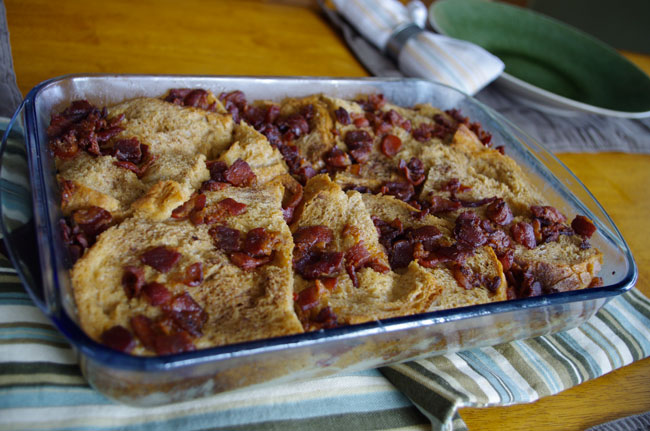 And some more food. On our fourth day we went up to the town of Gruene, which is known for its long-standing dance hall. Before that, however, Hannah made us this French toast casserole with bacon that was nothing short of perfection.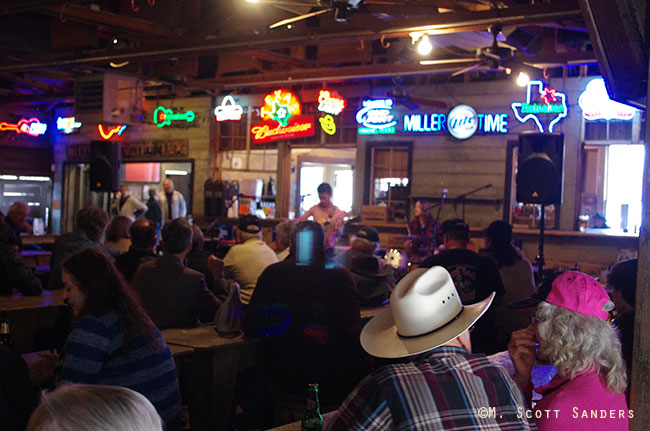 The Gruene Dance Hall was every bit of what I expected and more, from the creaky wood floor to the pot-bellied stoves warming the patrons chilled by the (gasp!) 60 degree temperatures that day.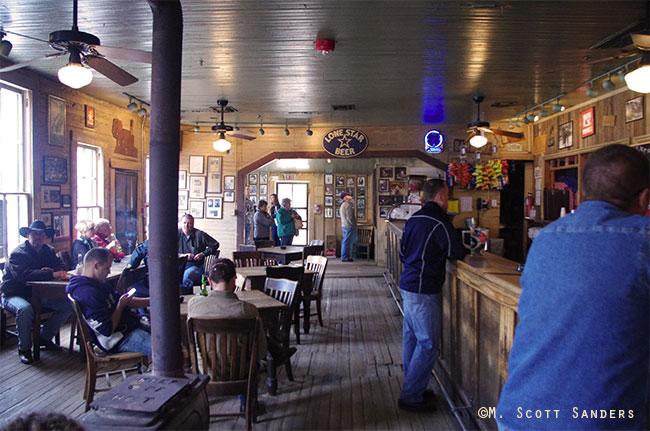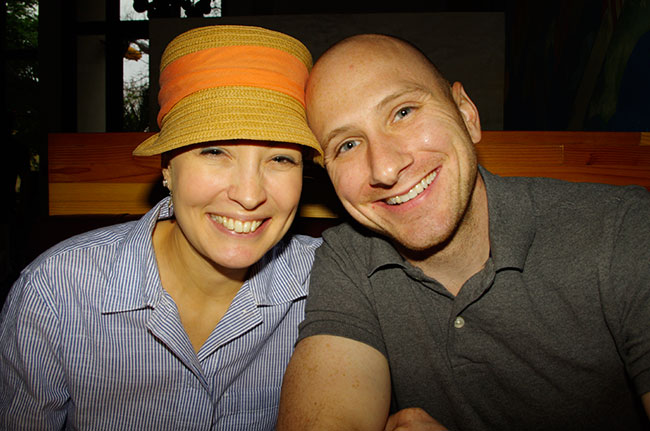 Our genial hosts…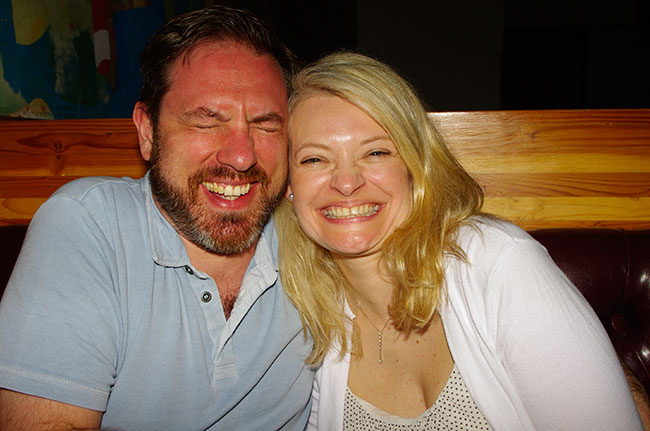 …and us… Somebody must have said something funny…
More from our weekend in Texas:
The San Antonio Food and Sign Festival, Day One
The San Antonio Food and Sign Festival, Day Two
The San Antonio Food and Sign Festival, Day Three