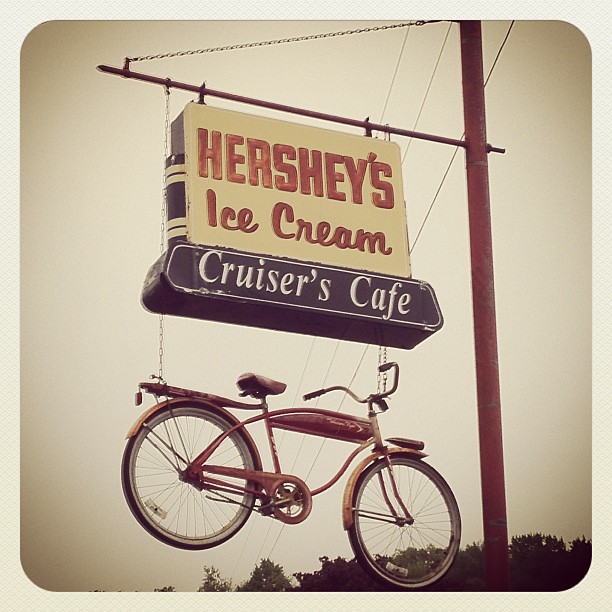 So I started my Instagram addiction about a year ago now, and when I looked back over it, the picture to the left has been one of my best received. The subjectivity of art always amazes me, and this picture, in my opinion, is the chief example. I don't like it.
Well, maybe that's a bit strong. I think it's okay. It was a cloudy, half-rainy day when I took it. I had it in my phone for a good three months before I had the courage to post it. I took it with the regular old iPhone camera. I didn't frame it that well. Blah blah blah, I post the darn thing and everyone raves over it.
Maybe it's just stubbornness, but I always vowed to go back out to Mount Pleasant Mills, PA and right my (perceived) wrong. I wanted to go back on a sunny day, get a shot from the other side of the sign, and frame it better for a square image, so a week or so ago, I trekked on out PA 35 to Cruiser's.
And here's the result, taken with the K5: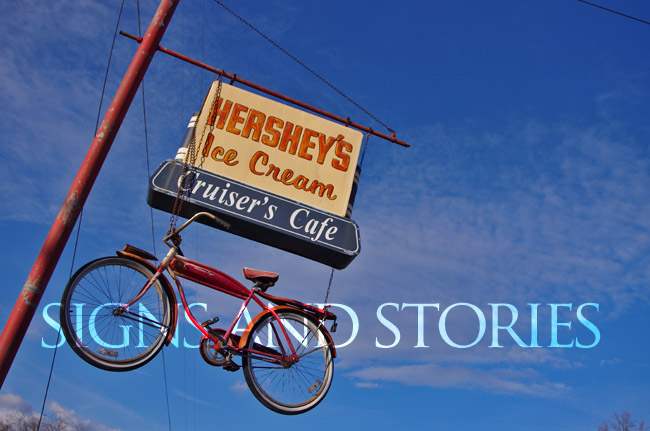 I'm posting the new shot on Instagram, and I'm really curious to see if you all think the same…
But there's more. I wanted to post here because the sign is only where it starts. Cruiser's Cafe appears to have been fashioned out of an old Texaco station (see below) and is enough to make any vintage sign collector go nuts. They have a blogspot site on the cafe which has a history tab, but unfortunately, the history of the place is listed as "Coming Soon." Oh, well.
So I'm particularly awful for snapping shots and running. I didn't eat here, which I am terrifically ashamed about. Urbanspoon is overwhelmingly favorable. But I hope to remedy this injustice soon.