About a month ago, I was checking through my news feed on Instagram and found out that there was going to be an Instameet at the Bethlehem SteelStacks on August 3rd. In case you're not hip to the jam (as the kids are saying these days), and Instameet is, well, people meeting together and Instagramming. Self explanatory, really.
Anyway.
There was even word that a few of the steelworkers would be on hand to tell stories of the days when "The Steel" was in operation. So, lured in with this opportunity, and being the good IGer that I am, I planned to attend.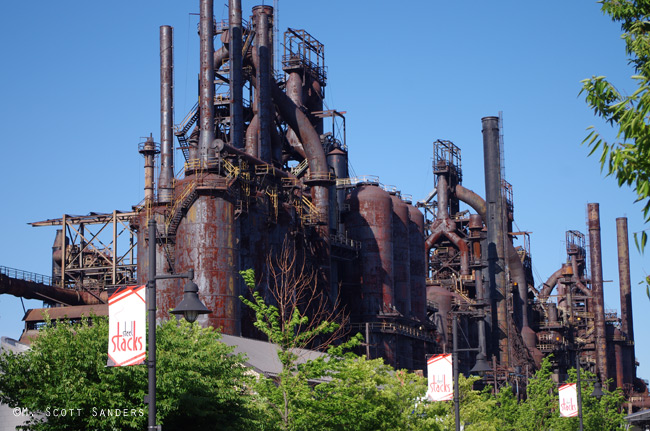 "The Steel"
In the meantime, Laura and I were trying to work out a good time to go to the optometrist, because we hadn't been in a while. My work schedule is wacky. Zany, in fact. A good time during the week to go to the eye doctor does not exist, so we booked our appointment for noon on August 3rd. The Instameet was to be at 3. That would give us plenty of time.
Not thinking, of course, that one of the things that they do to you at the eye doctor is put drops in your eyes to make your pupils dilate to 43 times their normal size. We got out of there at 1:30 all right, more than enough to get to the other side of  Bethlehem in time, but our eyes looked like black marbles. They assured us that we would be fine in an hour. So we walked out, and our reaction to the harsh sunlight was not unlike Quasimodo's. I checked my phone. I couldn't see my phone. I couldn't see anything inside of ten feet, in fact. Past ten feet was fine, so I could see well enough to drive. So we drove home until this blew over.
2:30 rolled around and we continued to look  like cartoon characters. We sat still in our chairs. I stood up and room did a quarter turn and I sat back down again. We weren't going anywhere. In fact, it wasn't until the next day that we were back to normal. One hour and we'd be completely normal. Suuuuuuure.
So, apologies to all who did attend and did have their pupils at normal size. In honor of the Instameet at The Steel, here's a few shots I took in May when we were down there:
And, since, this is all about signs, here's a few of my favorites from Bethlehem: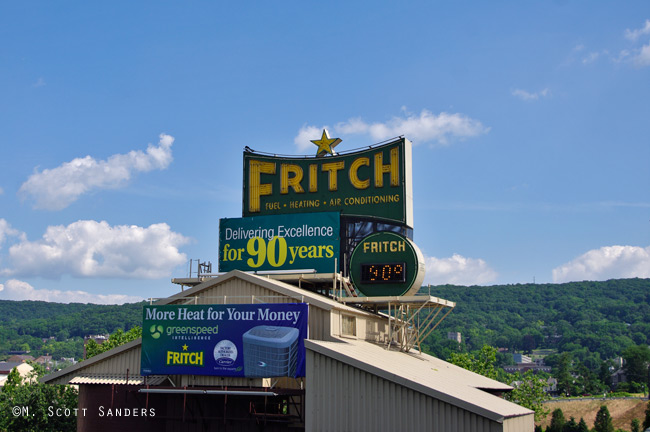 The Fritch sign, although technically well into the city, is the sign that welcomes you in to town along PA 378. This has been a landmark for years. This was taken last year, when I got the gumption to take the long walk up to the bridge to get these.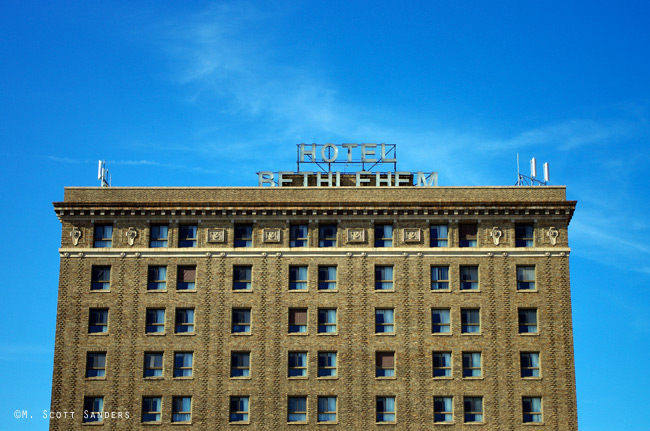 Along the oldest part of town is the other great landmark, the Hotel Bethlehem. I really need to talk to somebody about getting up on the roof and getting this sign properly.
This old music shop is just up the street from the Hotel. I do love me a good ghost sign: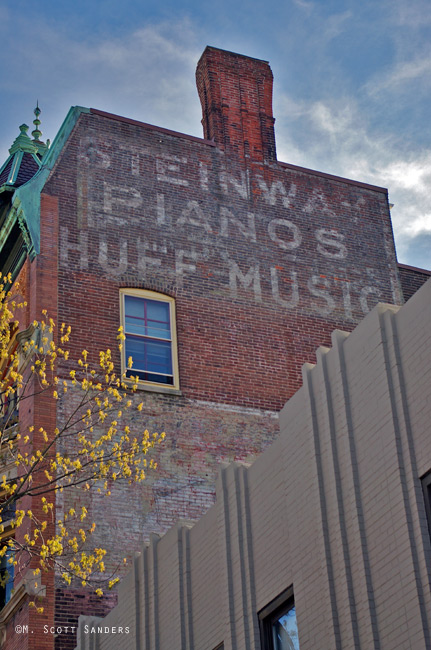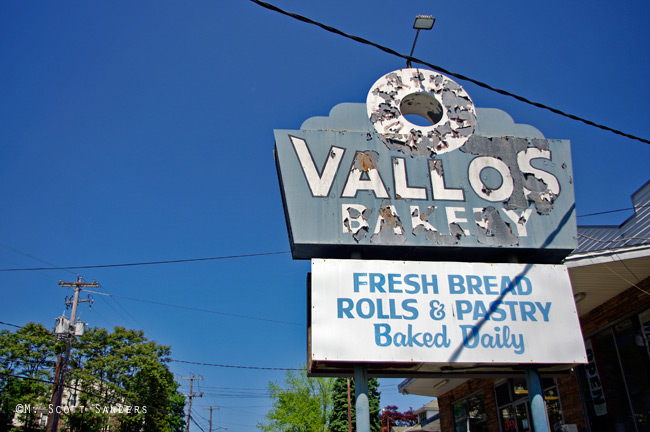 I absolutely backed my way into this one. I wasn't looking for this sign, but it seemed to find me. Pretty much all I had to do was follow my nose. The smells coming out of the Vallos Bakery were heavenly. Although I wouldn't recommend the rusty, peeling doughnut. To eat, at any rate.