Tuesday ended up being a very interesting day. I had planned to take Laura in to work on my way, but she remembered she had a hair appointment north of town and it made more sense to take both cars. Then, on Tuesday morning, when we saw all the accidents that were going on in Allentown that morning due to the snow and ice on US 22, it suddenly became more sensible for us to revert to our original plan. So I drove her in, avoided all manner of accidents. But it left me waiting in the salon for an hour and a half that night.
Armed with the copy of Killing Floor by Lee Child, I was prepared to wait things out if it took all winter. I sunk into a zebra-stripe chair and dove in to my book. People came and went. The sun set. No snow was falling, but it was on its way that night. My mind wandered: could I go anywhere? Normally I'd find a sign to photograph, but I had pretty much tapped out the north end of the Lehigh Valley. Except…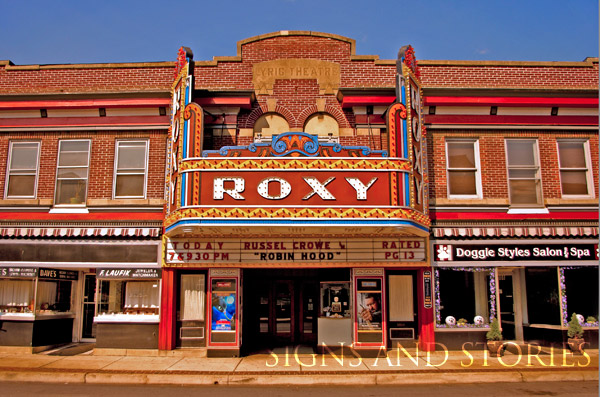 Those of you who follow this blog will know that there is one sign I have been dying to get all lit up: the Roxy in Northampton. I've chronicled my woes surrounding this location before. I'm always there at the wrong time. Just a few weeks earlier, I spun by there again, only to be at least an hour and a half early. I determined that they must turn on all the lights just before showtime. I checked my phone. They were showing Frozen at 7. I looked at the clock. Quarter after six.
I went back to where they were wrestling Laura's hair into submission and asked how long it was going to take. 45 minutes. Just enough time to see if I'm right. I jumped in the car and made my way over to Northampton.
Normally I'm a firm believer in neon magic hour, but I've been thwarted by this sign so often I was just willing to give it a shot. I bounced along the somewhat-plowed streets of Ironton, PA and eventually made it to my target at 6:30. Dark.
I yanked my book out of the back seat. This time, I was going to stay. I had just enough to read about Reacher fooling two assassins on his trail and shooting them in the back, when suddenly, a light appeared in my rear view mirror.
I nearly cried.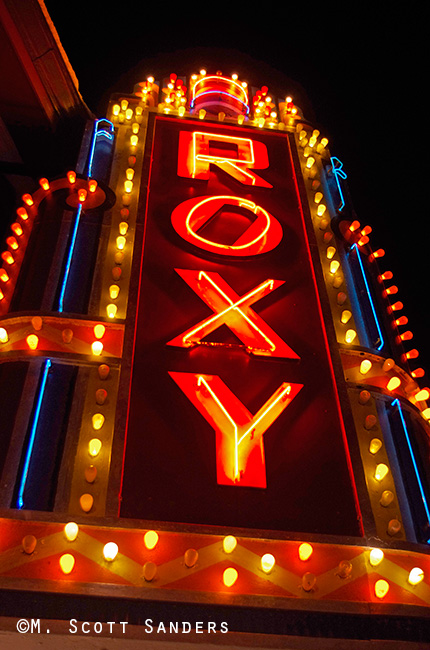 I bounced around for about ten minutes, hitting it from all angles, until I realized that I had to go back and pick Laura up. She texted me when they were at the blow-dry portion of the program and I headed back into the car to go back and pick her up. So, cross this one off the list. At last.
---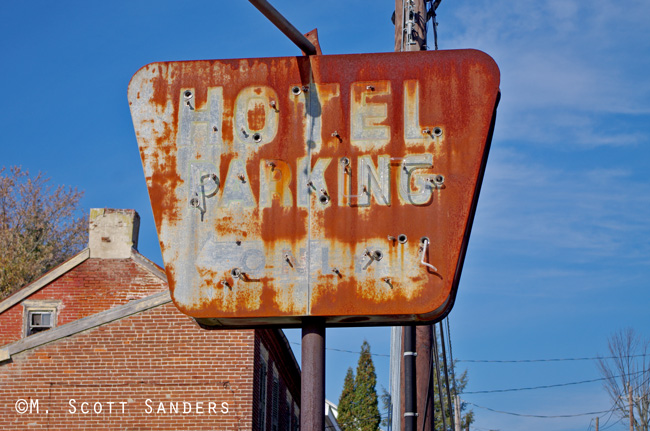 A bit of sad news to report, although not unexpected. On our way to Laura's hair appointment, we noticed the above sign had gone missing in the previous few months. The hotel was long since gone, so this was hardly shocking, but it will be missed.