Originally, when I got into this whole taking-pictures-of-signs nonsense, my interest was solely in the classic neon signs. Somewhere along the line I branched out into ghost signs, which are about as non-neon as it gets. Perhaps it was the fascination with something from the past that is very slowly fading into oblivion, but most likely it was because I ran into the websites of Dr. Ken Jones and Frank Jump, who specialize in these disappearing pieces of history. Visit these places, and I'm sure you'll be inspired.
But, as much as I enjoy a good ghost, I really appreciate those gallant few who have started a movement to restore these classics. Certainly, we can all appreciate the impact of a ghost sign and its visual manifestation of a building's age. For instance, here's a great one I found in Mt. Carmel, PA just recently: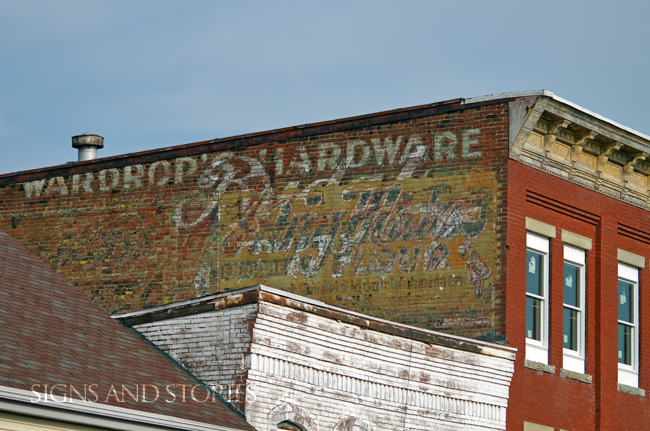 Not only is it historical, it makes for a fun game! Guess what it says?
The King Midas Flour portion, visible (only just) at the right side is fantastic, but can you imagine if it was restored? Here's what it most likely looked like: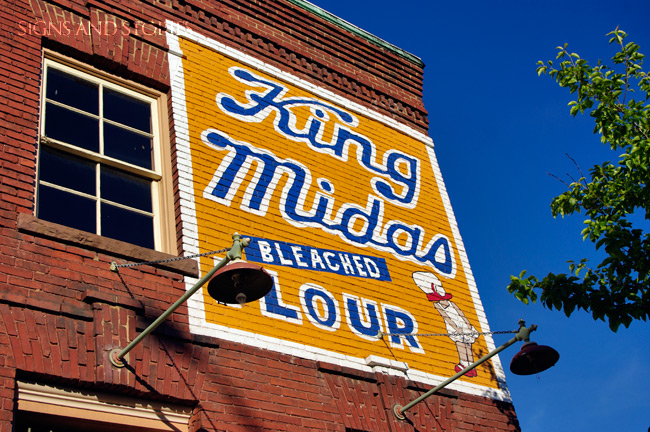 This was taken in Shenandoah, PA last year. This whole building was covered in old advertisements, repainted to look just like they did at the turn of the last century.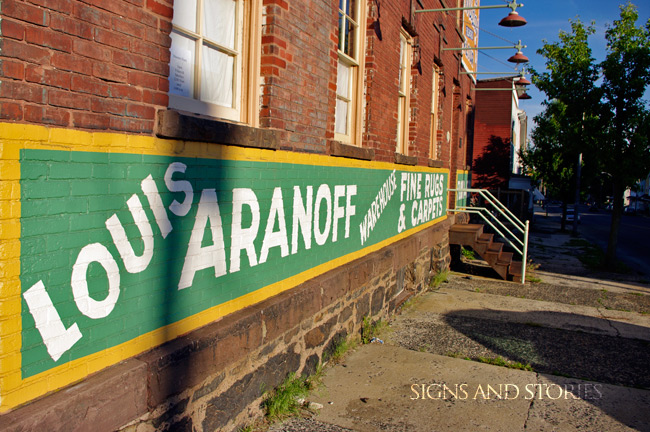 Recently, we went through Pottstown, PA, which has become a center of these restorations. An artist named Tim Riegel was commissioned to recreate the ghost signs in the center of town. He restored five of these, four of which I was able to spot and get reasonably good pictures of:
That's an awful creepy mascot you got there, sir…
Much though I love the ghosts, there's something terrific about these restorations, just knowing that these historic advertisements will live on for at least another hundred years. Terrific work, Mr. Riegel, and thanks to Pottstown for recognizing the significance of this art.