Our friends Denise and Lynn have been trying to get us to Wilkes-Barre for at least a year to see the Sterling Hotel, an abandoned building on the Susquehanna that was one of the more opulent places of its day. We got a chance to visit at the beginning of June, and out we went to the city to see it. The sign, of course, is not much to see, but even in these passing glances you can see the magnificence of it.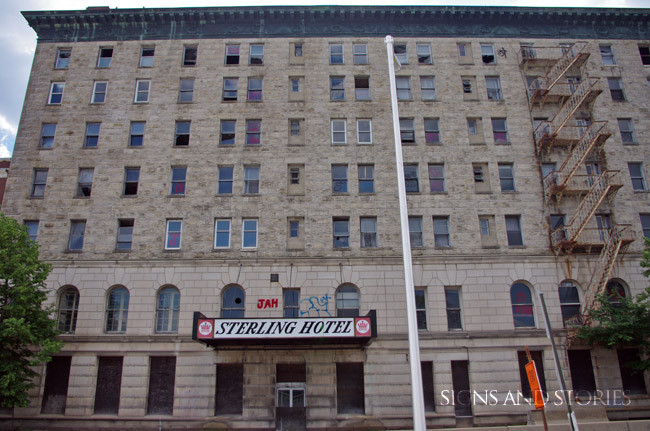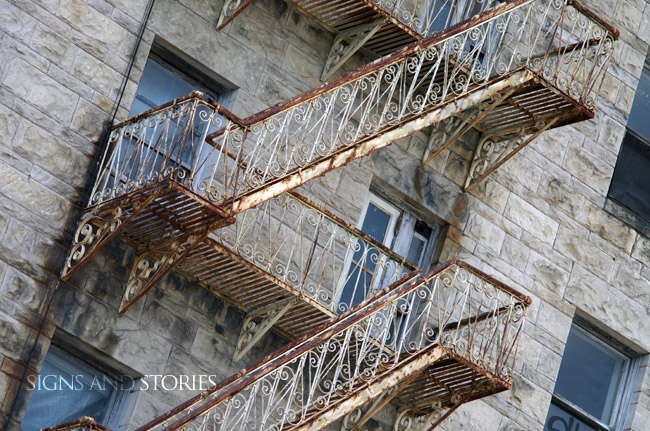 In the course of taking these shots I noticed another guy with a point-and-shoot working around the building from the other side. We met in the middle, both of us shaking our heads at how much the place had gone to seed.
"They're tearing it down end of July," he said. "Too far gone to save."
I re-doubled my effort to get shots. Last chance at this old beauty.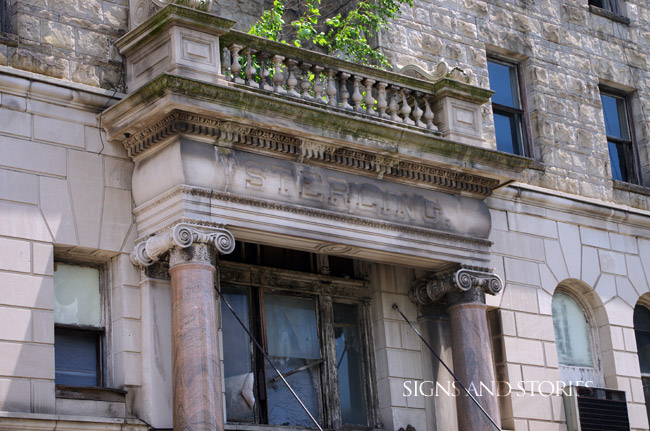 You know there's a problem when there's a tree growing on your hotel…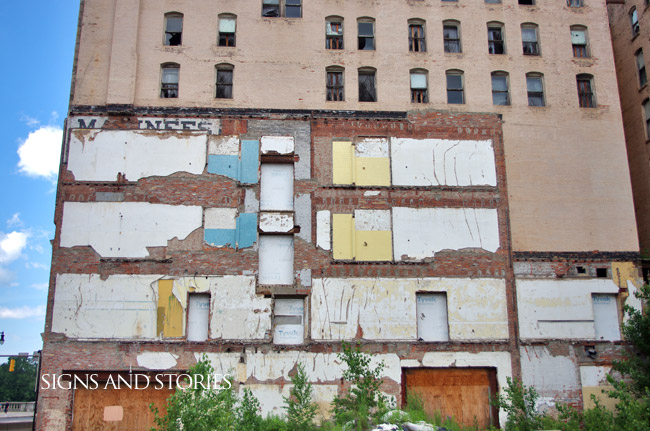 Lynn talked to the guy a bit more, told him about what I do. He said he was from Plymouth, which I knew of because I had gotten some shots there last year. "They knocked down an old building across from Fainberg's," he said, and my ears perked up. Fainberg's was the furniture store I went to visit; their neon sign was straight out of the thirties, it appeared. "The building was from 1896, and when they tore it down they uncovered an old tobacco sign from 1892."
Well, I thought, guess we're going back to Plymouth.
So, sure enough, as we drove along US 11, we came upon an empty lot, and at the far end, we saw this: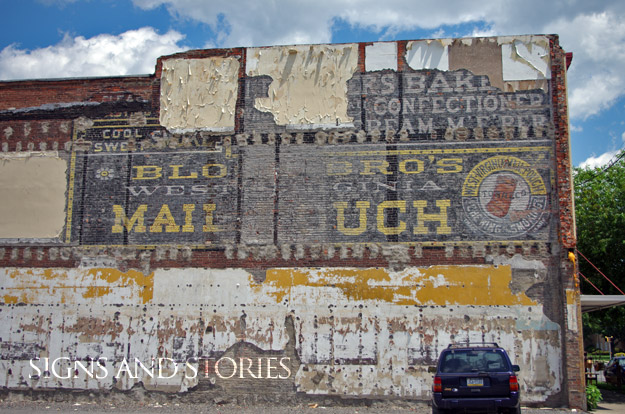 Mail Pouch Alert!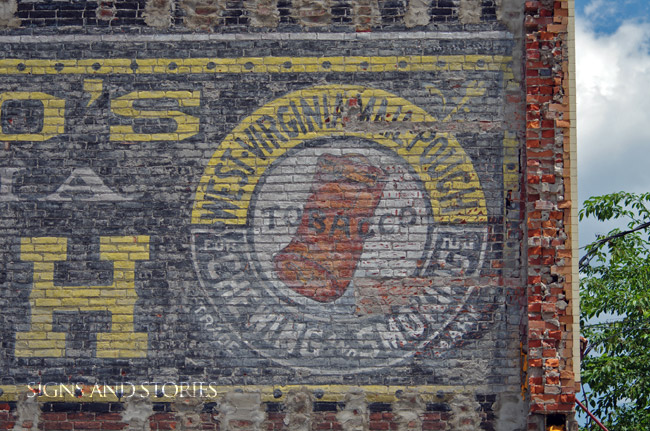 So often, I'm talking about the bad side of the story, like the Sterling: a sign or a building that no one seems to have use for and is deemed "beyond saving." But this one seemed like a win for history's sake. Glad to see you again, old man. It's been a long time…
On a side note, last year Laura and I had taken the road less traveled to Pottsville because I had read about a Mail Pouch sign on the side of a tavern. Look below and you'll see why I couldn't resist. But also, note the similarity of the signs. Same artist?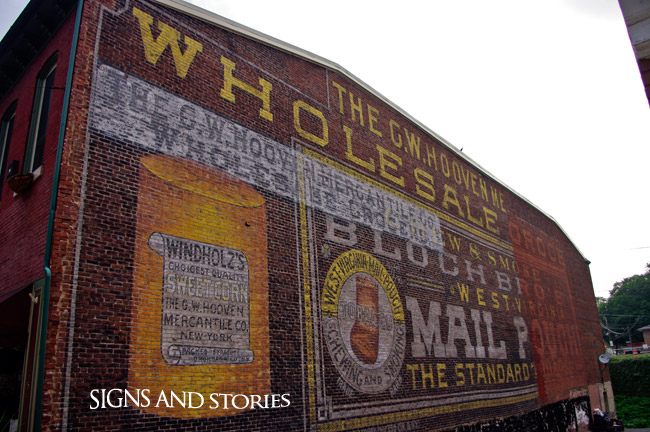 G. W. Hooven Mercantile, Pottsville, PA