Once in a while I'll watch a movie, usually an old one, where I see an old sign in the background, and I salivate like Pavlov's dog. Even if I know the sign has long since been replaced. Something beautiful and unattainable. I am somehow mournful and encouraged at the same time, as most men (not I) must feel about watching a movie with Megan Fox in it. Not even a remote chance of that happening, and yet, she still exists.
That was, until this year, when I watched Silver Linings Playbook. In case you missed it, the movie is set in the Philadelphia suburbs, and several key scenes in the movie take place in the Llanerch Diner, Upper Darby's own. As you can imagine, the idea of capturing a neon diner sign is appealing to me no matter what the circumstances, but one that's featured in a movie? Get out. Immediately, this went on my to-do list.
We made the pilgrimage to the Llanerch two weekends ago. Obviously, since I had seen the place from several different angles from the movie, I knew it wasn't the best ever, but it was now somewhat famous.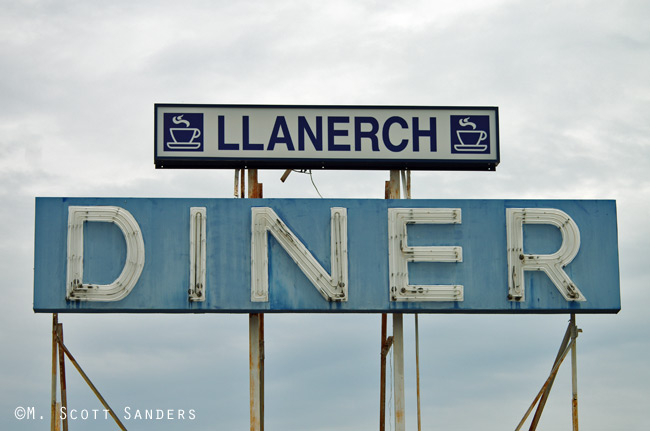 I started in taking pictures of the DINER on top. As you can see above, the Diner portion of the sign is quite old The Llanerch part with the coffee cups was most likely added within the last twenty to thirty years. An odd contrast, I felt. I wondered what the original looked like.
Then I tried to work in the whole building. The Llanerch in red on the building is quite stylish, and has probably been around a while. And then that lovely delivery sign above it. Let's just say there have been better uses of Helvetica.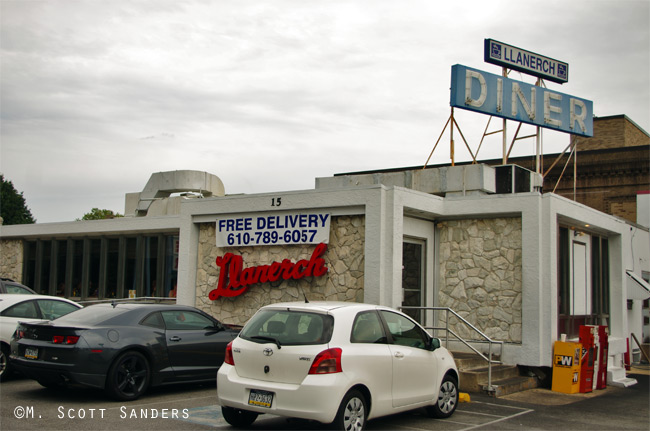 Along the side, facing US 1, was a third sign that I didn't know about. This was the discovery, for me. A great old shape, with another script 'Llanerch' and 'Diner' spelled out in individual blocks. A great sight, but then, the worst signage atrocity I could possibly imagine: a nasty old LCD panel straight outta 1991 parked alongside.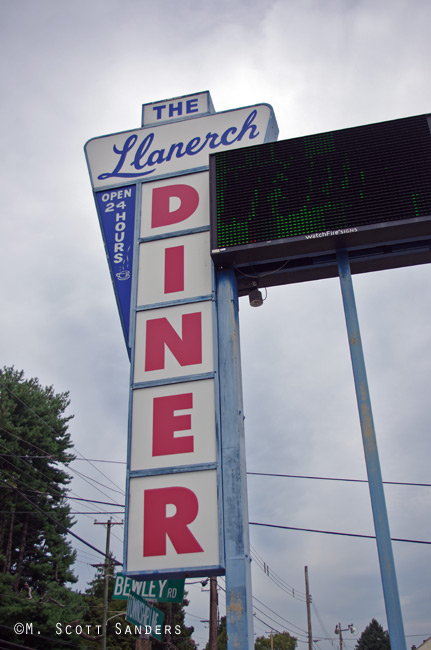 To say I was disappointed would be overstating it, but it wasn't, as I had hoped, this amazing experience. Not what I had expected, not the worst but certainly not the best.
I imagine it's probably like meeting Megan Fox.
---
Along the way I made a side trip to get shots of the Anthony Wayne Theater in Wayne, PA, which I've added to the movie theaters page.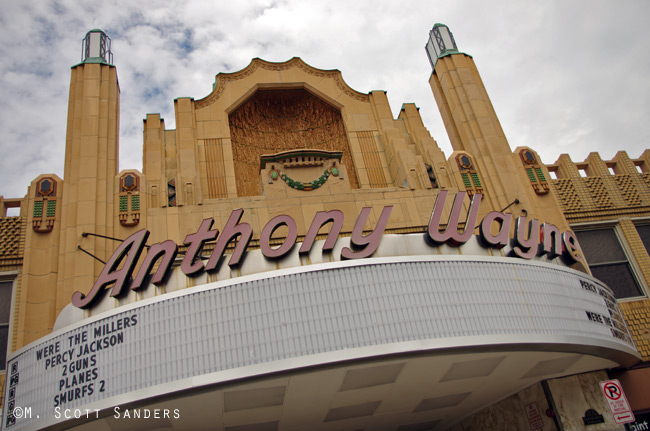 Side note: remembering my mention of Tommy Lee Jones in last week's entry, Robert DeNiro also didn't win Best Supporting Actor in 2012, which is also infuriating.

Christoph Waltz won for Django Unchained.