Last year, in my never-ending quest to find new ways of getting to the same old places, I happened through Jonestown, Pennsylvania on PA 72. I saw something interesting out of the corner of my eye on the side of the building and so I pulled over and investigated. When I did, I got some of my favorite shots, at an old building that used to be a service station.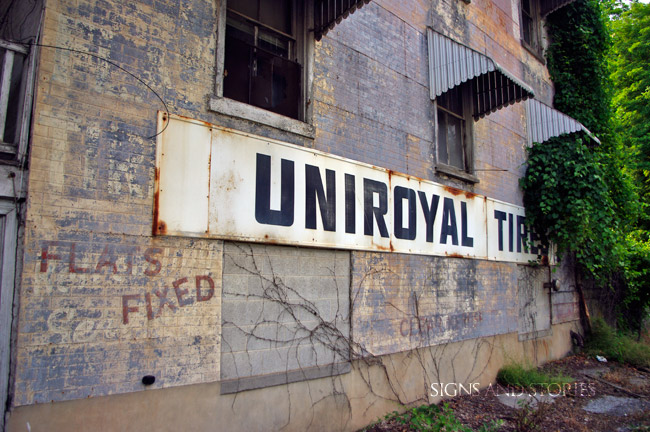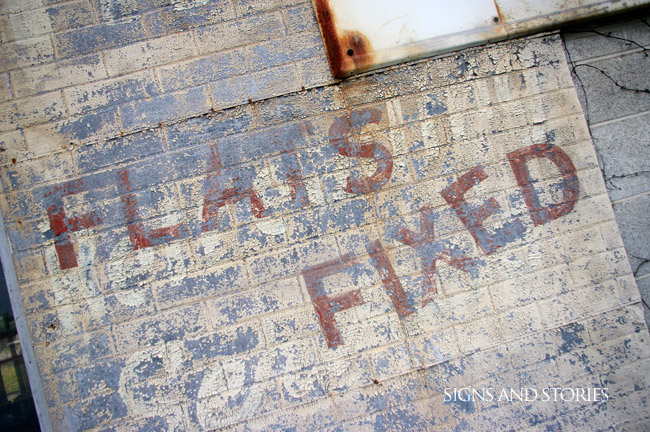 I turned the corner, and there was more. Much, much more. Had the sun held up, I might have stayed hours, catching every little detail: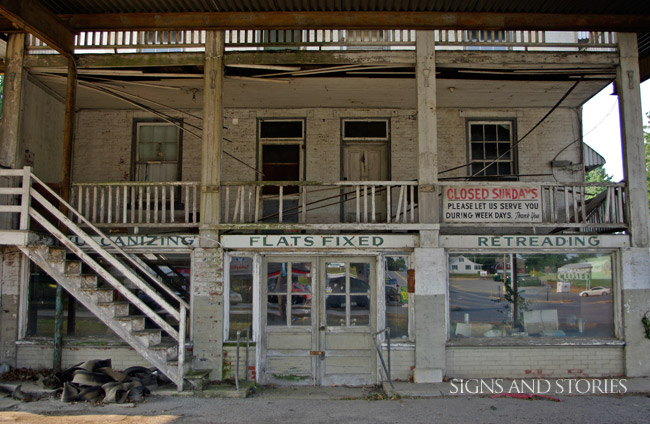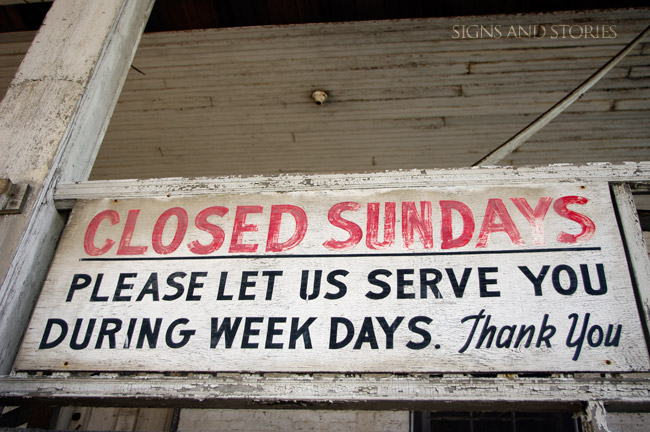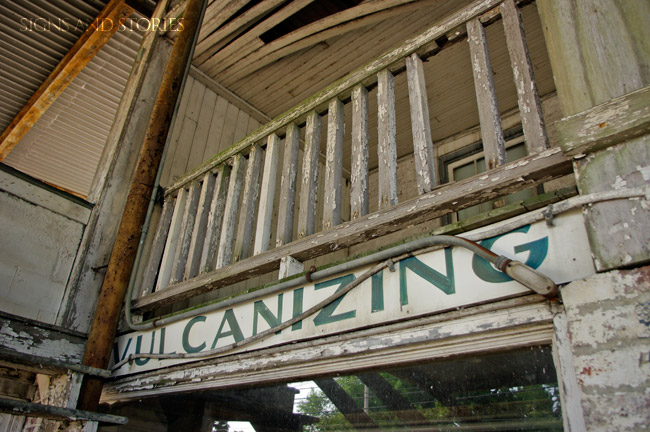 I wish there were a happy ending to this story, but there really isn't. Last week I went by the same location, hoping to get a few more shots, but they were in the process of tearing the building down: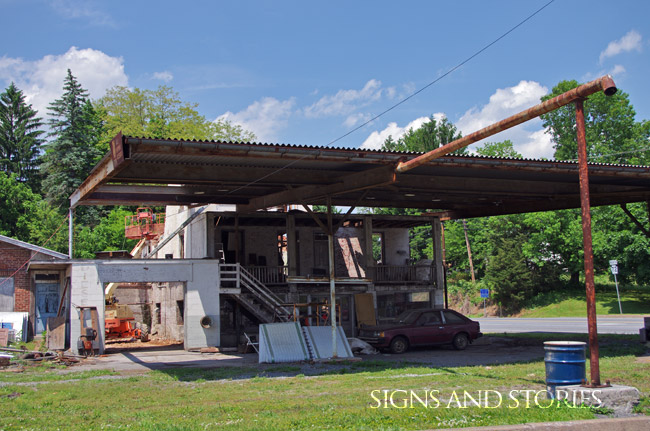 A sad end, but perhaps the old place was beyond repair. Still, I'm so glad I stopped by that day last summer. For more signs and locations that I managed to get to in the nick of time, visit my Vanishing America page.