There are many things that make a great photograph. Composition, lighting, and my personal favorite from Ansel Adams: where to stand. Contrast is another factor, and by that I don't necessarily mean something you can control in Photoshop. I recall watching a retrospective on Monty Python and hearing Terry Jones say something very interesting on the nature of comedy, how he harkened back to what Browning said that a contrast of ideas in poetry yielded a star, and in that same way, their contrasting ideas brought out a laugh. That's always stayed with me, and I find it applicable in all sorts of ways.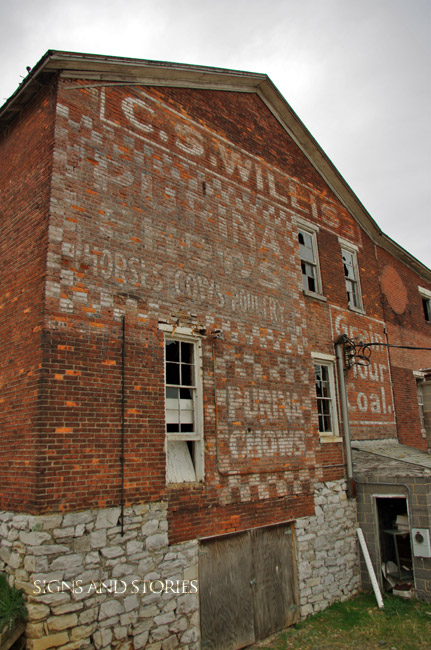 Exhibit A:
I love ghost signs, and sometime soon I'll create a page specifically dedicated to them. They are the ultimate endangered signs, fading slowly out of existence, and whereas they might still be around in ten years, some clumsy oaf might come along and paint the darn thing, or worse, tear the building down. Which has been known to happen. Anyway.
This shot is good and I was happy with it. If I didn't know any better, I would think that this brick building is out in Lancaster County somewhere, nestled in between expansive fields, the nearest farmhouse just visible on the horizon. Perhaps not even in an area that idyllic and rural, perhaps in a proud old Pennsylvania town next to a feed mill.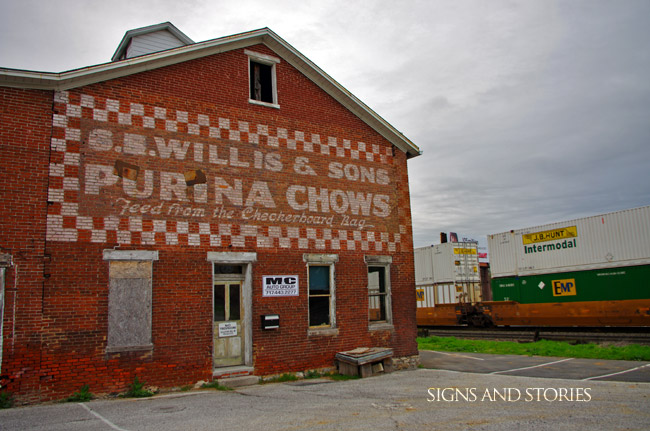 Surprise! This place is smack dab in the middle of the Harrisburg metro area, right by the train tracks and Interstate 83. A few weeks ago I spotted this one sitting in the middle of the city and wondered if it had been dropped here by a passing tornado.
BONUS on this trip:
I continued down the street to New Cumberland that morning because I had been foraging cinematreasures.org for movie theater marquees and found this one was in my wheelhouse for that morning.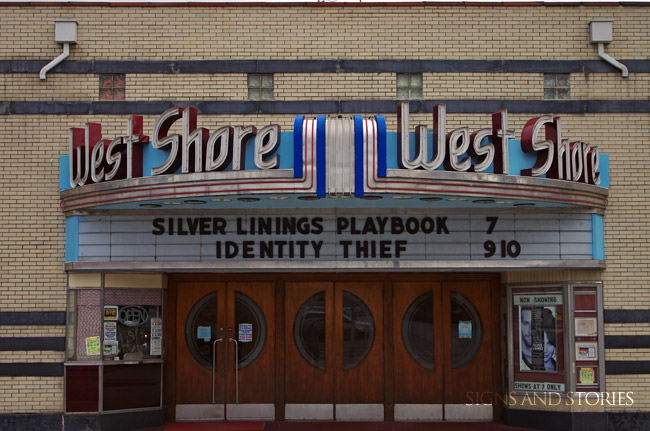 This is the West Shore Theater, built in 1940, a true one-screen theater. Unlike most of its kind, this one looks seems to be prosperous. How could you not want to stop in and catch Silver Linings Playbook when you see "West Shore" in grand letters above it?