For a number of years, we would travel along PA 61 through the heart of Coal Country to get to my in-laws' house. It was always an interesting trip, and was another source that fed my love for signs, especially the old ones. It also fed my love for preserving the memory of these signs: when we first started making the trip, the hulking remains of the Deer Lake Drive-In sign still existed. Even though it was in my mind to take a picture of it every time we went by, I didn't do it. After a couple of years of this sorry state of affairs, the Deer Lake Drive-In sign was torn down. This still haunts me a little.
I had the opportunity to drive along PA 61 again this week. They've been tearing things apart in that same Deer Lake area, and it was because of this I managed to see a sign that I had never seen before, for a long-departed company called Enterprise Homes. The neon is almost intact: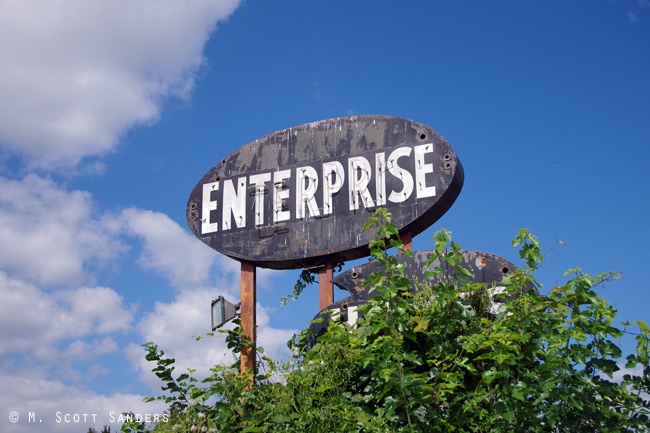 Just up from here is the town of Schuylkill Haven. Through here, 61 is one of those stretches of road that looks like it had thrived at one point, but that one point was long, long ago. Normally, this is where my Spidey sense for old signs starts to kick in. However, I've been through here before, and I know that the only real old one is at the Country Squire, and old restaurant/bar/motel at the edge of town: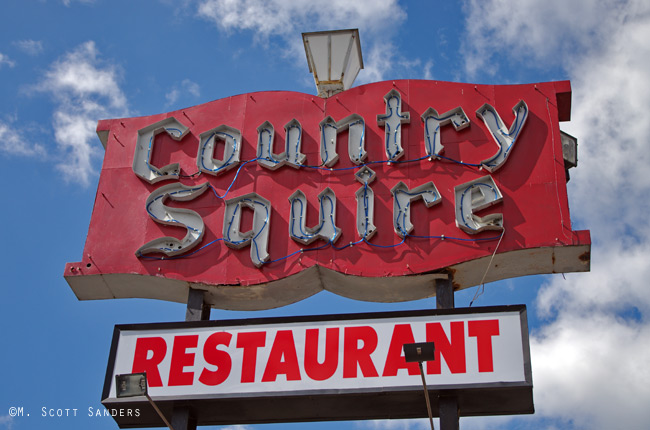 Not sure what that blue stuff is, but it ain't neon…
The next town over is Pottsville. I cheated a bit and got off 61 for the next few shots, and I was surprised at what I saw: the first time I came to Pottsville, the old Garfield Diner, amid claims of renovation, appeared to be closed. However…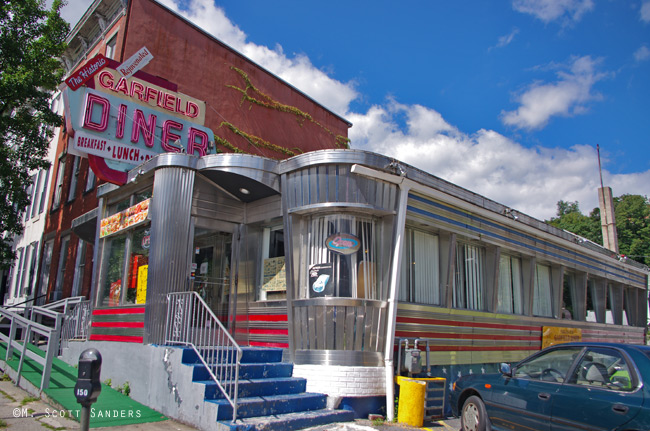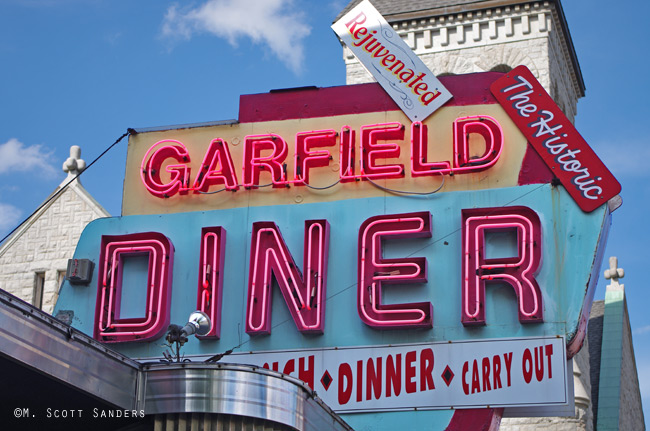 And it was lit in the middle of the day! Come to papa!
Normally I like to get stuff early morning or magic hour, but Pottsville is a little different. Everything's kinda smooshed together, so your best bet is right around lunch time to get some good shots. So I ambled over to a particular favorite of mine: a massive wall-mural of a ghost sign just down from the Garfield. Here's the shot I originally got of it: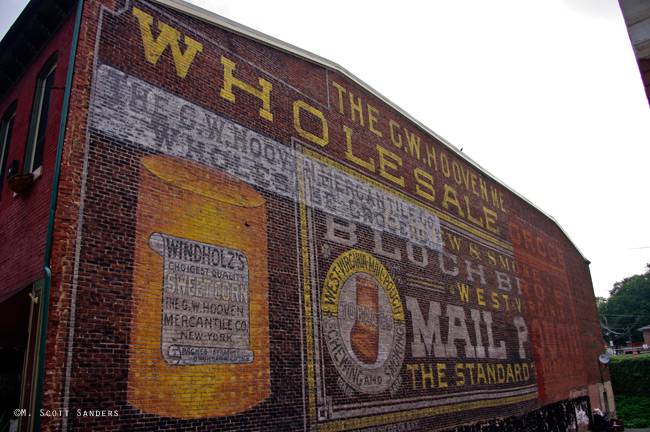 And here's how it looks in the sunlight: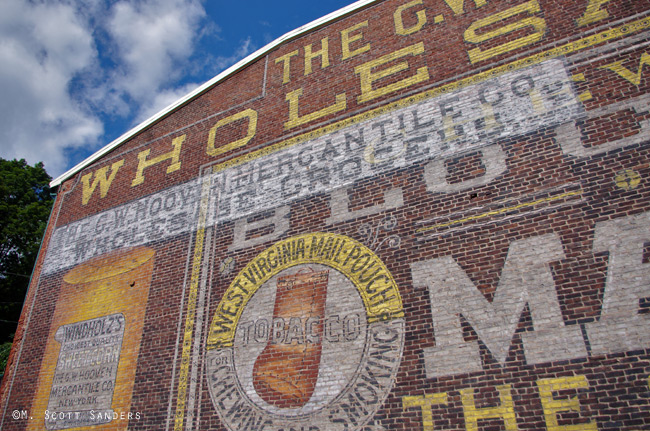 It always pays to get shots of the same thing. Things change, and sometimes you get lucky. I'm sure I'll go back to 61, and I'm sure I'll see something I never did before. That's the beauty.
YGUEBWJHXD7X