The difficulty of sign photography is almost always positioning. Very often, older signs like the ones I target were created with maximum visibility from the road in mind, rather than from a sidewalk, or even across the road. I ran into this a few months ago when I tried to get the Jones' Humdinger sign in Binghamton: you can see it perfectly from a car, but you only catch a corner of it if you're standing right in front of it.
When I started my to-do list, I was already cheating a little bit because I knew I would have a good opportunity to cross a couple off almost immediately. In some research before we were set to take off for our July 4th weekend, I discovered a couple signs near my parents' house that either I didn't remember were there or I had forgotten about. The day after the holiday, we all decide to go out to the Red Lobster out on the far end of the Vestal Parkway, just down from my quest. My main target was Star Cleaners in Vestal, a magnificent old beauty that still stands despite the fact that the cleaning business is no more. I had seen pictures and figured this would be an easy one.
But then again, maybe not: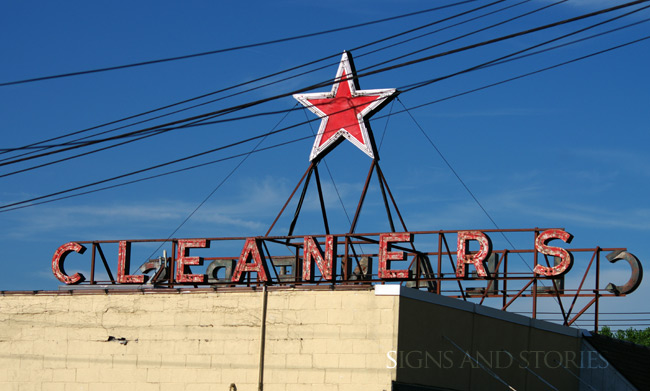 Wires, wires and more wires. I had no idea Vestal was so well-connected. I walked around the building. I stood on a stool that I keep in my car. I ran across the road and tried to get a shot from the other side. Believe me, I tried everything, short of getting out my personal jet pack. In the meantime, Laura and my parents sat patiently in the car, no doubt murmuring secret plans of having me committed if this kept up much longer.
Very frustrating. If I managed to get the wires out of shot, I could only get a fraction of the sign. Interesting, but not exactly what I was after: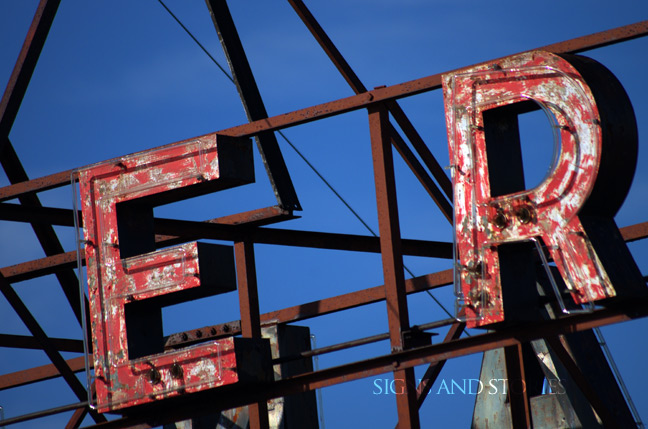 So, hi-ho, hi-ho, to Photoshop I go. All things considered, not too bad, and if you didn't know, maybe you wouldn't notice: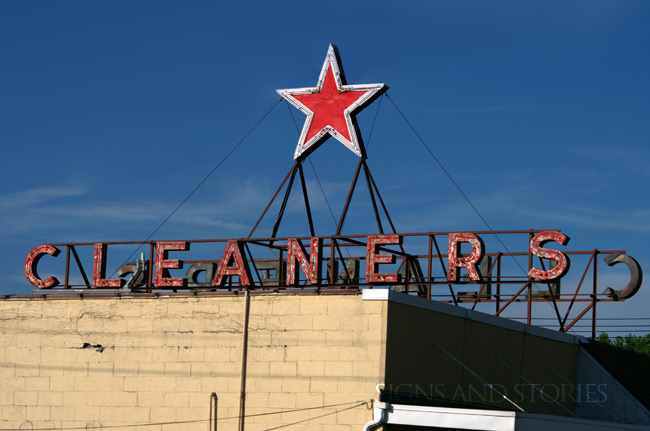 Fortunately, there were a few other signs in the area to keep me from getting too frustrated. Across the street is the Skylark Diner and the adjoining Skylark Motel. The Diner has been around since 1956, but the current sign is nothing much. The Motel, however, had some pretty cool signage: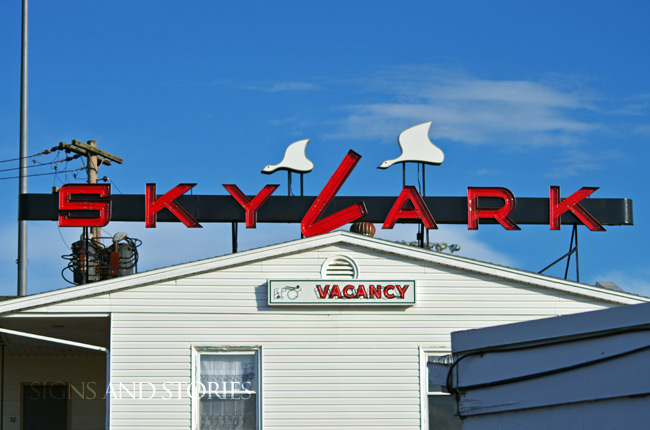 Just up the road was the Parkway Inn. The main sign was nothing much, but on the far end was a lovely little relic that I couldn't resist. One of those you can walk right up to and get terrific detail shots: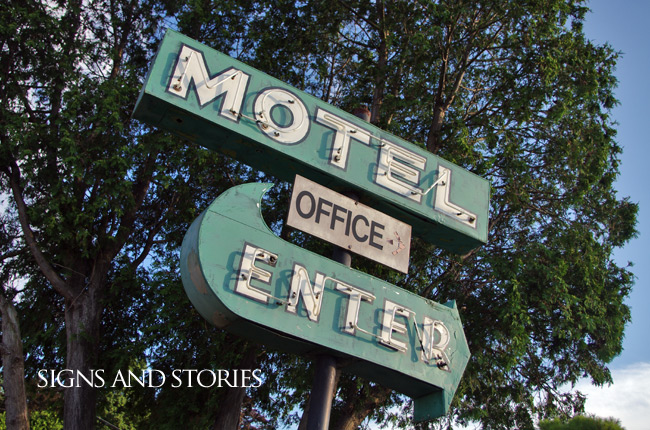 The other along the Vestal Parkway that was on my list was the Vestal Motel. I guessed from Google Street View that this would be easy pickings and I was right. Following the Star Cleaners debacle, I perhaps over-did it on this one, gleefully firing off shot after shot.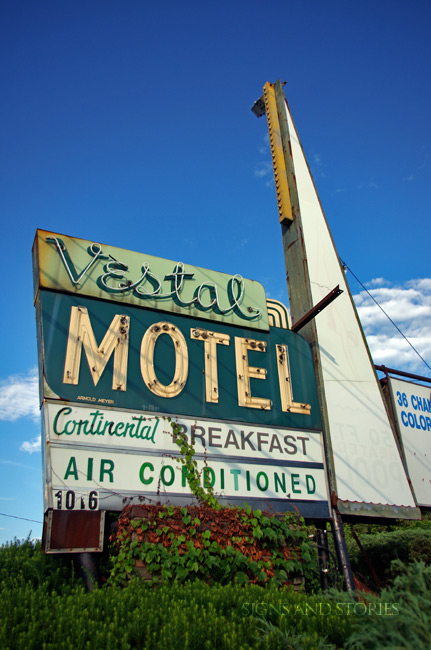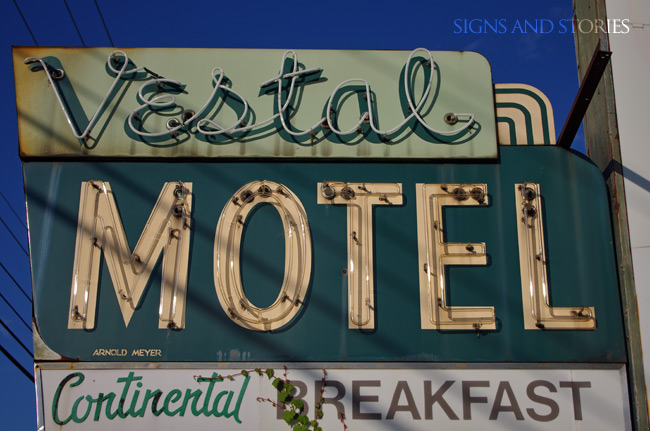 Quite possibly, I was laughing loud and hearty in the fashion of a cartoon villain while I was taking these. All the while, Laura and my parents were fumbling for the phone to dial the nearest psychiatrist.
All things considered, very productive, but for a few days later I had this lingering thought: if the business that is now inhabiting the Star Cleaners building has roof access, maybe I could get up on top? Yeah, I need help.