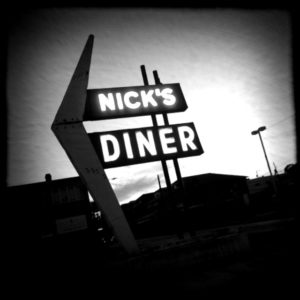 One of the most interesting aspects of what I do here is the reactions I get. I'll be covering this in greater detail in some future posts, but I just wanted to say how happy I was to receive word from the owner of one local business who appreciated a contribution I made to Instagram. One of my favorite signs belongs to Nick's Diner on Tilghman Street in Allentown, so much my favorite that I think I've posted four shots of this sign alone. Giannis Nikoladis, whose family owns Nick's, recently commented on a ghostly black and white I took: "Very nice picture…You did a beautiful job and thanks again for the picture".
It's the first time I've gotten a thank you from a business owner. When I got that a couple weeks ago, I was just over the moon. Thanks so much, Giannis, and here's one of the first pictures I took at Nick's in the summer of 2009, at "neon magic hour."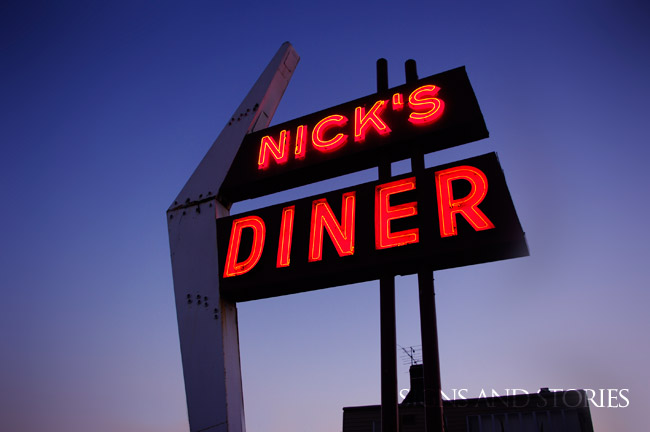 I've also gotten together some diner shots and explain my love-hate relationship with diners in general on my newly-created diner page. And if you know of any good ones I'm leaving out, please let me know!