In passing by a storefront in Lewisburg just recently, I saw a flyer for Project Drive-In, an initiative started by Honda. Many of the few existing drive-ins have found themselves in a good amount of trouble lately, owing to the fact that the film industry is ditching film in favor of digital. The two closest drive-ins to Lewisburg, the Pike in Montgomery, PA, and the Point, in between Northumberland and Danville, are among those in danger.
Also, another one of my favorites that I just went by this last weekend, the Fingerlakes Drive-In just outside of Auburn, NY, finds itself in the same predicament.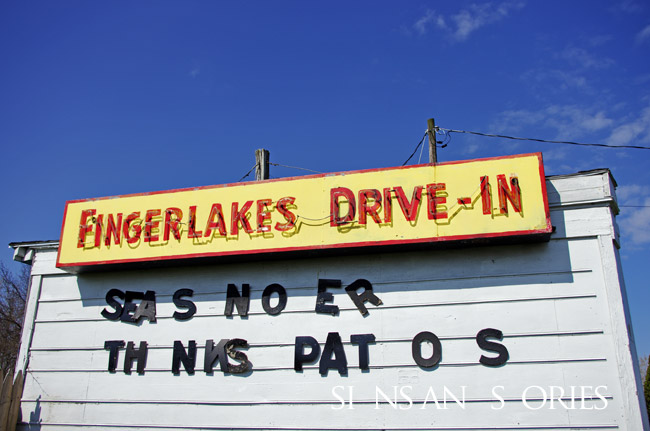 Kudos to Honda for championing this cause. You can visit their Project Drive-In site at projectdrivein.com
Somewhat related is my latest video, taken this summer. I took a trip down US 209 from the Lykens Valley to Tamaqua and stopped by to see if an old buddy of mine was still around. The sign for the Temple Drive-In caved in more than a year ago, and its twisted appearance is absolutely fascinating. The Temple has been closed for some time now. Its last-gasp effort to keep itself open was to start showing X-rated movies in the late 80's. I guess they over-estimated the market for outdoor porn and soon closed for good.