The short version: since I got a new job, I've hardly had time to draw breath, so this is why I haven't posted for a good deal of time. However, I have quite the backlog of sign pictures to share, so I figured the best way to do so is post considerably smaller posts.
First off, having returned from a funeral last March, we stopped through one of our favorite spots, Rutt's Hut in Clifton, New Jersey. The dogs are done in the Texas Weiner style peculiar to New Jersey, which is to say that they are deep fried, but rather than coating them with the special Greek sauce, Rutt's Hut makes its own mustard and relish, which makes the hot dogs that much more special.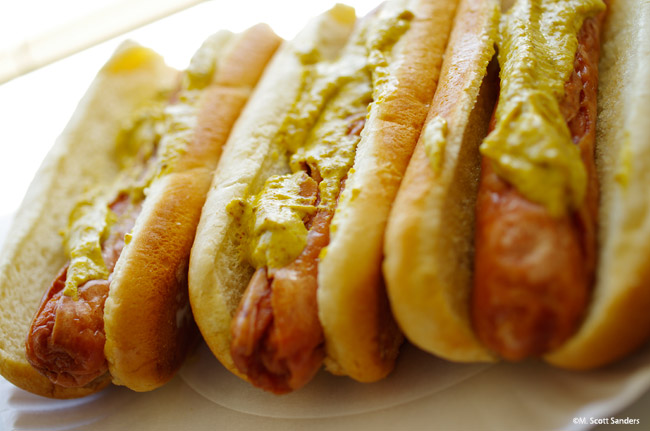 And yes, I ate every single one…
Their sign was damaged in Sandy, but they restored it pretty well. It doesn't have that rusty old-world charm anymore, but you can't have everything.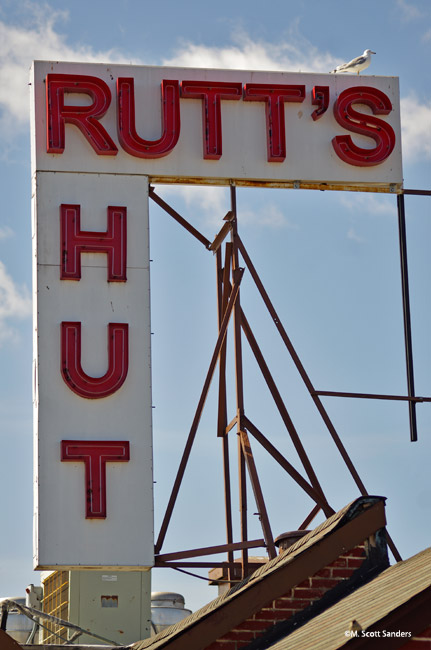 Photo-bombed by a bird again…
Just down from Rutt's Hut is the Tick Tock Diner. This got in the news in the last year because the former manager of the place got arrested for trying to murder his uncle, but before then, it was justly noted for its food, and for its stylish looks.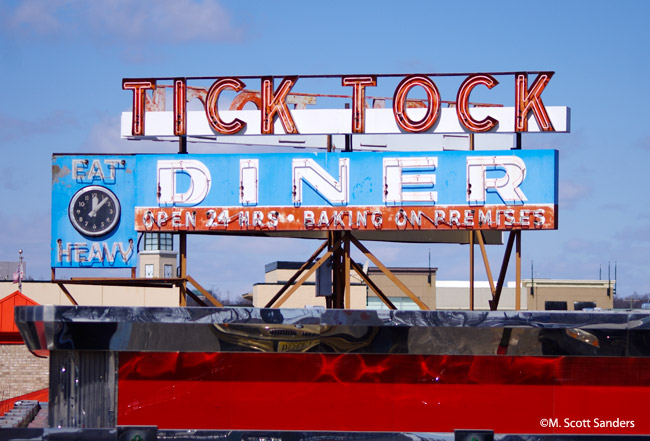 So that's the short version. That, and this is crossed off my to-do list. More to come, I promise!