Signs and buildings are always a casualty of urban renewal, and whereas some need/have to go for safety concerns or plain darn ugliness, there's always one or two gems that caught in the friendly fire. Allentown has been preparing for a brand new hockey stadium downtown which hopes to bring some revitalization to the downtown area, and in the process a good chunk of the area has been flattened. Fortunately, I caught some images in this area before these were removed:
The Linden Bar and Restaurant was on the corner of 7th and Linden. It was a tricky sign to get to, and quite honestly the only shot I got of it I managed to get with my K20d while stopped at a stop light.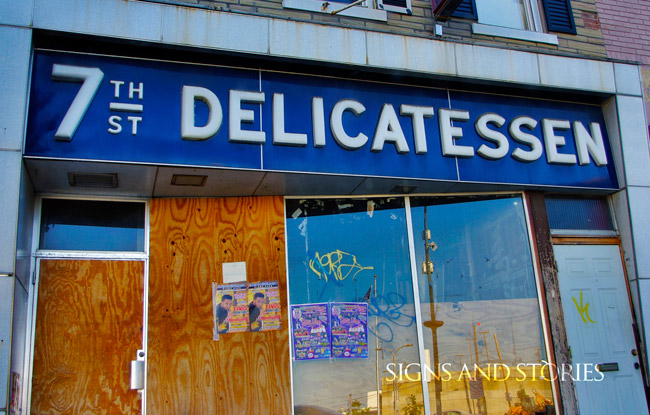 The 7th Street Delicatessen was just up the road. This was decidedly one of those where I'm glad I got a shot of it, but I wasn't surprised or dismayed in the least when it came down. Love the raised lettering. This type of sign is a very rare sight these days, although this type of lettering on tile was very common at one point.
Bonus, though: in the process of knocking down some buildings on Hamilton Street, they uncovered a ghost sign that's already become one of my favorites.