So about here is where I start looking like a fraud.
I'm not a diner guy. There. I said it.
I love the signs, I love the chrome, I love the counters and the proximity of the cooks to the general public. I'm generally in favor of long, thin buildings and my views on paper hats border on lionization. There's just one problem that I see in this whole argument: I love everything about the diner culture, but as hard as I try, I usually dislike the food. As a result, even though I have taken many, many pictures of diners, I have very infrequently eaten at any of them. I'm more in love with the idea of a diner. Which I guess makes me more of a diner theorist than a diner guy.
However, before you all shout "Faker" and get out the rope, I will tell you that I have eaten at least one of the establishments on this page. However, my opinions of the food contained thereof I hereby keep to myself to protect the guilty party.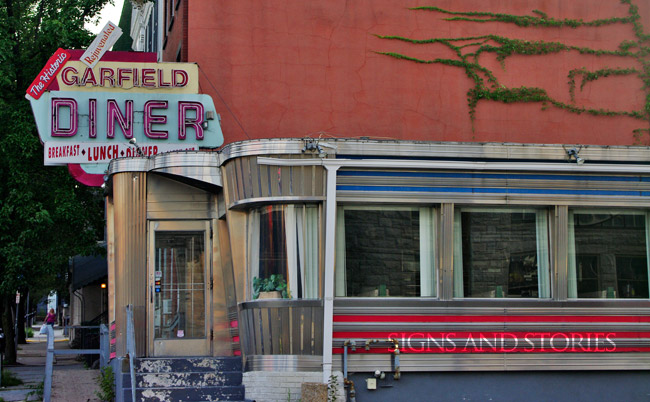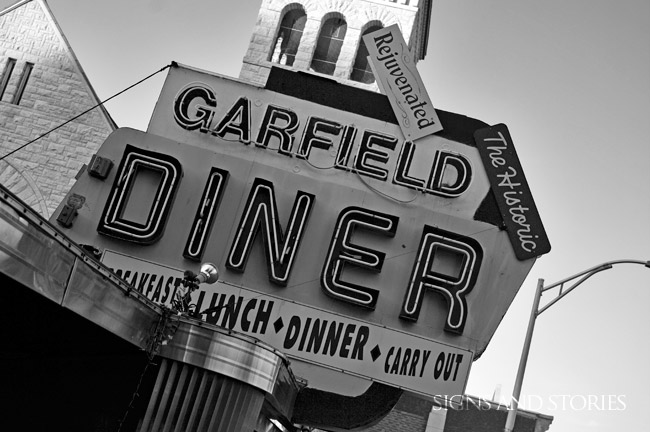 The Garfield Diner, Pottsville, PA
The Garfield has been closed for two years at the taking of this picture, but plans are in the works to re-open it. Whether it has or not is a mystery, and I haven't been by Pottsville recently to see if it has. Let me know if you know anything about this.
By the way, did my mountain goat impression to get the black-and-white shot…I stood on the railing to get it. I think I need to see some sort of specialist.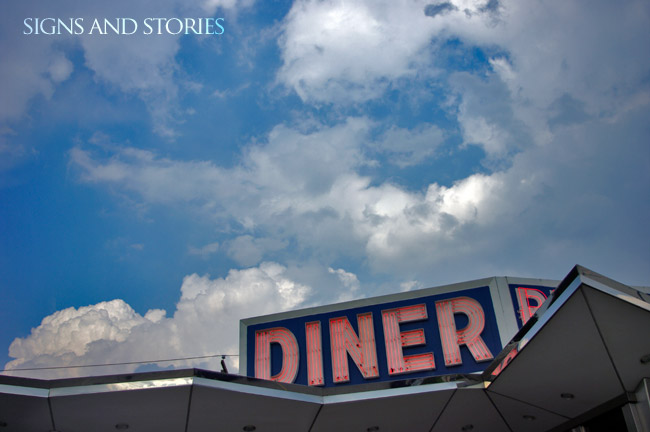 Bel-Loc Diner, Parkville, MD
I was on a business trip to Baltimore and on my way out I went searching for this place. The sun had been out most of the day, until of course I got close to the diner, when it started to rain. Funny thing, is, you'd never know it from this shot, with the lovely blue sky and puffy clouds in the background. I absolutely adore this shot.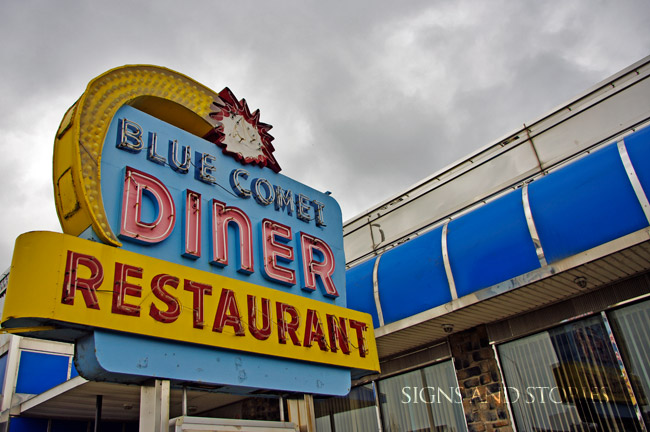 The Blue Comet, Hazleton, PA
Unfortunately closed. We were driving through Hazleton on PA 93 when my wife saw this from the intersection at PA 309, and ever since, she has proudly declared herself my sign spotter. Who am I to deny her this?
The Blue Comet opened in 1957 and closed in 2007 for renovation, but closed again (possibly for good) in 2011.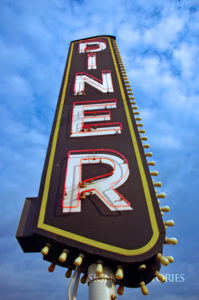 Jennie's Diner, Ronks, PA
Oh, do I love this sign. Any sign that I can get this kind of angle I just love. Mind you, I pretty much had to lay out flat on my stomach in the parking lot to get it. Yes, I definitely need to see a specialist.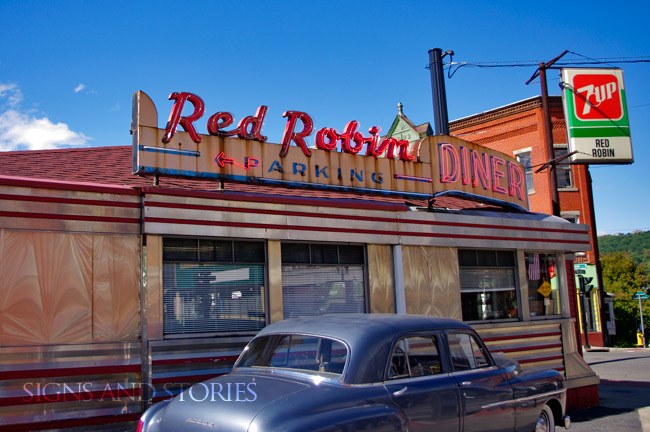 Red Robin Diner, Johnson City, NY
Oddly enough, even though I grew up in the area, I had no idea of this diner's existence until last summer. Of course when I did find out, I made a bee-line out here, and what do I find? A shiny blue Dodge parked out in front of it! The Instagram version of this shot is one of my best received.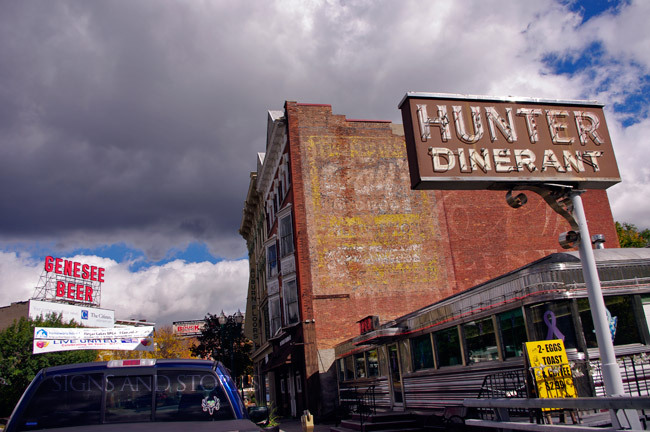 Hunter Dinerant, Auburn, NY
One of my all-time favorite spots, for obvious reasons. The neon of the sign, the chrome of the diner(ant), the Genesee Beer sign in the distance, and a double ghost sign on the brick wall? Come on. I almost disbelieved it until I got to see it for myself. There's even a funky old sign for "Auburn Floors" in the middle. Fantastic.