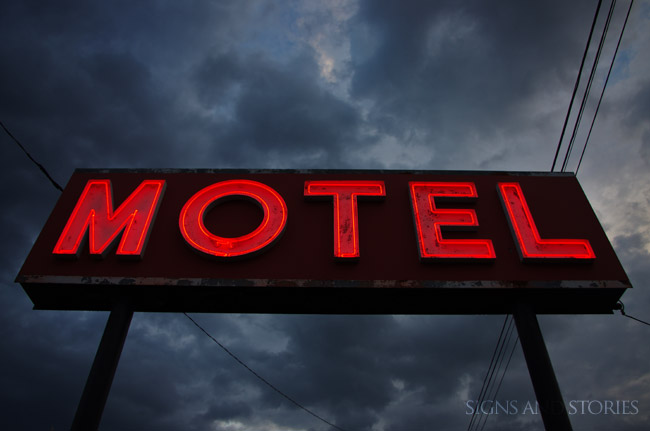 You never view a motel quite the same way after watching "Psycho". To a certain extent, most of the motels still kicking around kind of resemble the black-and-white world Anthony Perkins seems eternally stuck in. Business has been slow since they diverted the highway. Chills run down your spine. And maybe I'll wait to take a shower when I get home later this afternoon.
Here are a few of my favorites from my travels: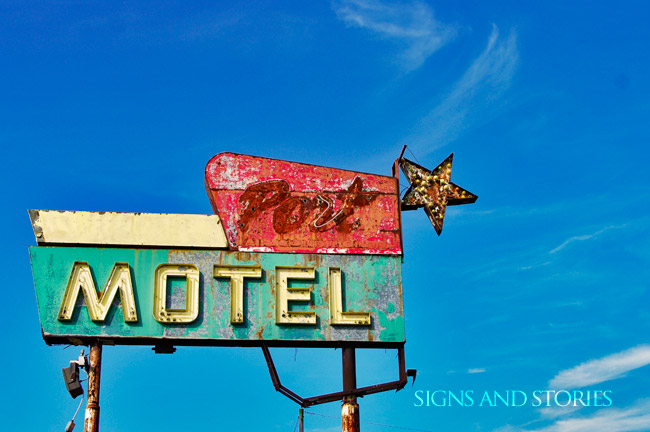 Port Motel, Port Trevorton, PA
The Port Motel sign was one of the most recognizable sights along the Susquehanna on US 11 and 15 in Central Pennsylvania. It has since gone on to sign heaven, somewhere in 2013-2104. More pictures of this old beauty in this article and Vanishing America.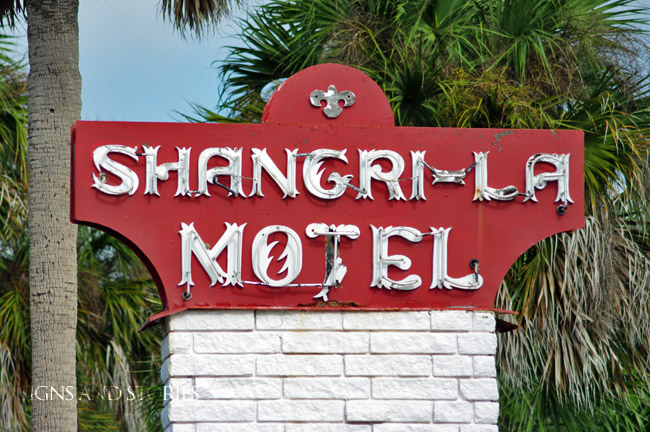 The Shangri-La Motel, New Smyrna Beach, FL
This gem is back from the days of individual cottages. On the day I took these pictures, I happened upon the owner of the motel. She says that the local architectural school comes by every once in a while with a group of students to take a look. According to her, the neon in the sign hasn't worked since a storm a few years ago.

Hawaii Motel, Daytona Beach, FL
I've stopped by this one a couple of times. On my most recent trip, I got to see it lit up at neon magic hour.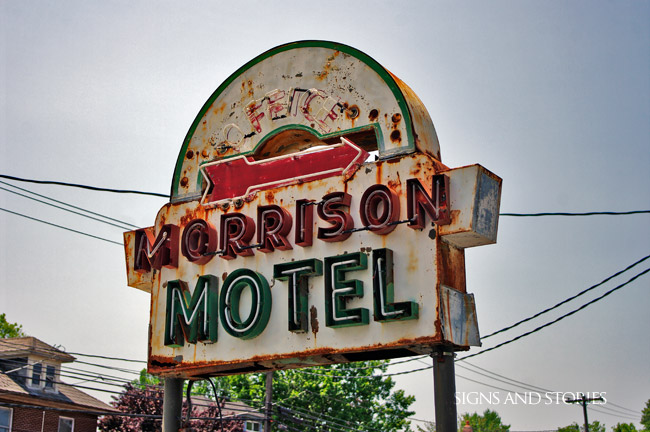 Morrison Motel, Hershey, PA
Blood in the streets in the town of Chicago. This is another guessing game as to whether it is open or not. It doesn't appear to be, but in the end, who cares? The sign is awesome, and very photogenic.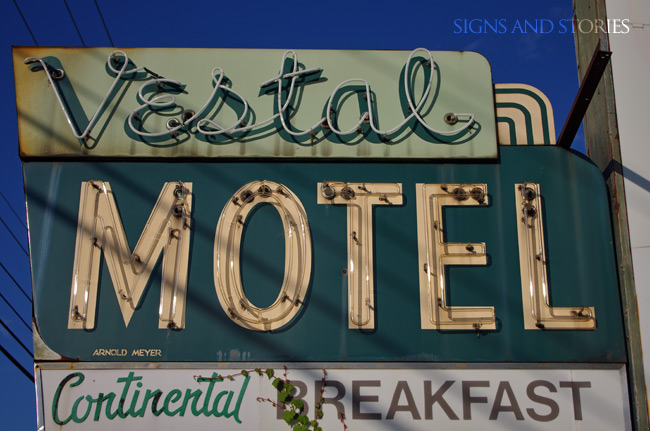 Vestal Motel, Vestal, NY
I absolutely love the neon work on "Vestal", the script on the "Continental", and the lovely blockiness of "Motel". More of this on my blog post, Home for the Holiday.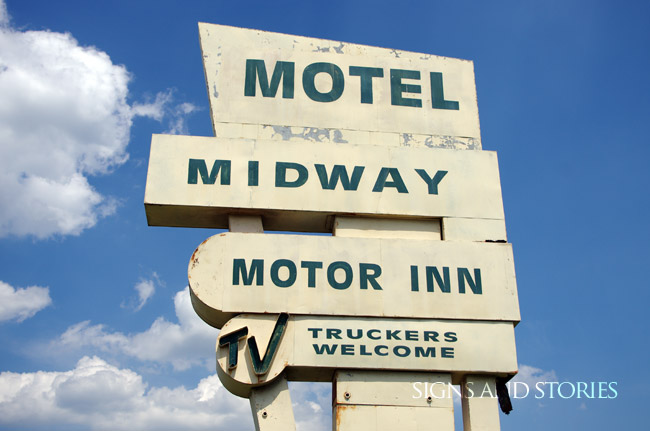 Motel Midway, Midway, PA
This sign is without a motel. I remember it, though, and it was very much like many of the creepy old strip motels along I-78/old US 22 in between Lebanon and Allentown. More on this one in my post Like Jazz.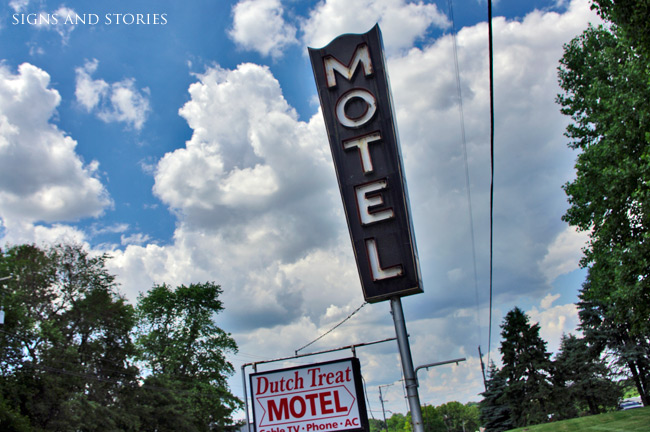 Dutch Treat Motel, Ronks, PA
I posted this one on Instagram and people thought I was joking when I said this was called the "Dutch Treat." I'd like to think the title is supposed to be funny and ironic, but I'm not sure that the denizens of Lancaster County are capable of irony. But I kid the PA Dutch.