When the movies were young, a movie theater was in every town, and a grand marquee was an absolute necessity to draw in the people. My father-in-law remembers four movie theaters in his hometown in New Jersey. But now, years after the multiplex theater became the norm rather than the exception, these old one-screen theaters and their marvelous signs are gradually dying out.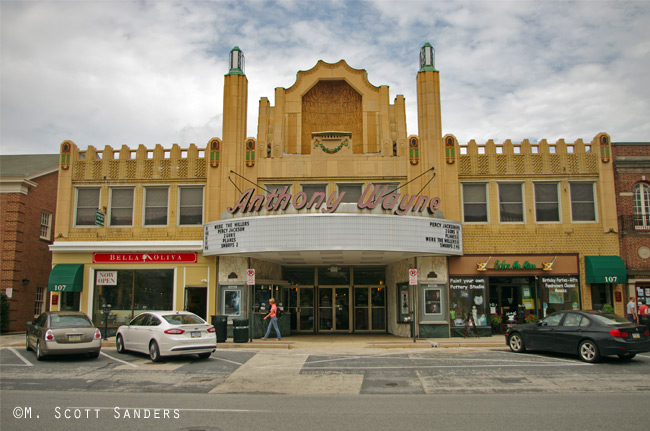 Anthony Wayne Theatre, Wayne, PA
The Anthony Wayne opened first as a stage theater. It opened as a movie theater in 1928, and gradually as the years went on, they subdivided the space into smaller screens. The theater currently has five screens.
You can't see him from here, but the helpful lad behind the ticket booth told us all the history. Good lad.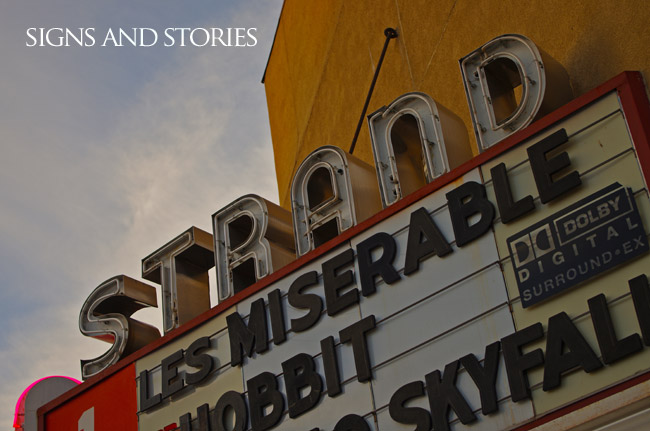 The Strand, Kutztown, PA
The Strand has been in continuous operation since it opened in 1916, making it one of the longest-running theaters in the country. They made it a two-screen sometime in the 80s.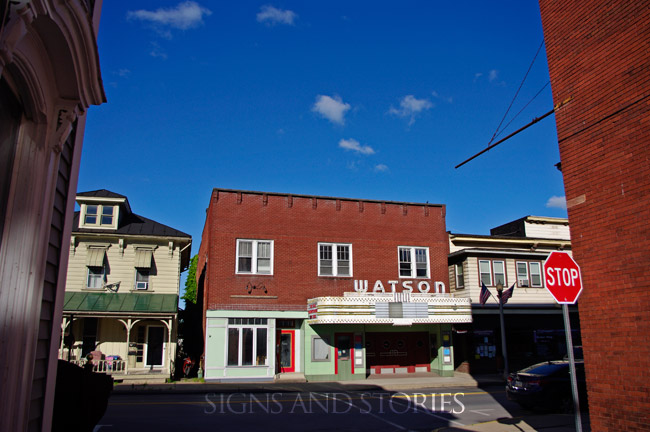 The Watson, Watsontown, PA
Watsontown, PA has had a theater in this spot since the 20s. The original burned down, and a few years later, this one was put up in the same spot. It closed its doors in 2009 and is currently for sale.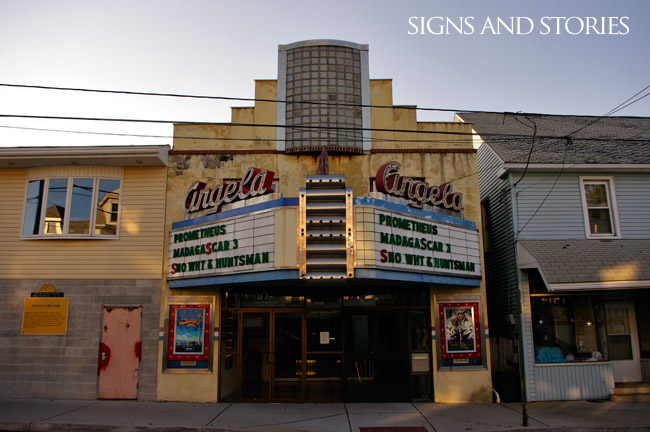 The Angela, Coaldale, PA
A happier story with this one. This gem in the coal region of Pennsylvania opened in 1940 and closed at the beginning of the 1970s. It sat basically untouched until it was restored in the late 90s. As I understand it, the same lovely souls who own this one also own the Mahoning Drive-In in Lehighton.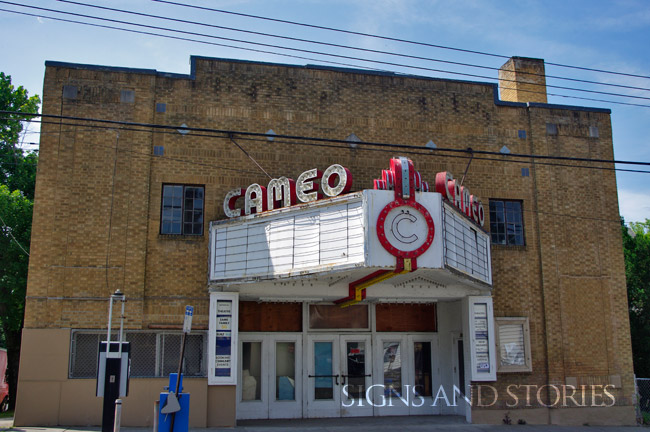 The Cameo, Binghamton, NY
Check cinematreasures.org to see a postcard of the Cameo in its heyday.
This one hits me personally. Growing up outside of Binghamton, I visited this theater several times. I saw The Muppet Movie here, and I saw Raiders of the Last Ark. One of our favorite family stories comes from this theater: my parents went to see Jaws here with my uncle and aunt. It was a horribly rainy night; so bad, in fact, that the rain came in and started to wash down the aisles. While they were watching Jaws. Talk about environmental staging.
This was one of the final holdouts of the influx of the Cinemaplexes. It closed in 2002, but still stands, and if I had the money, this is the theater I would most like to restore.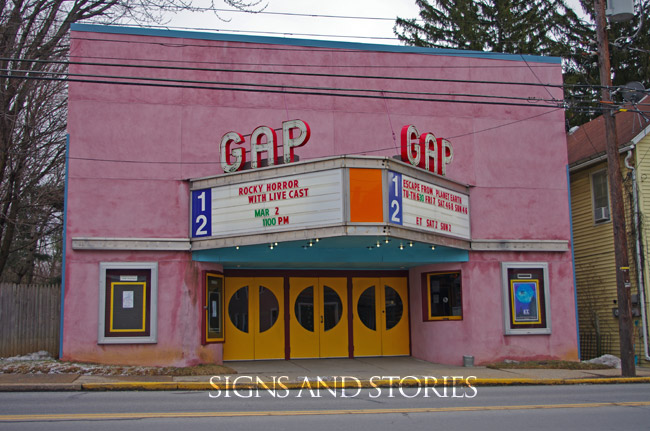 The Gap, Wind Gap, PA
Still going strong, The Gap opened in 1947 and is truly a one-screen. You gotta love any theater that is painted pink!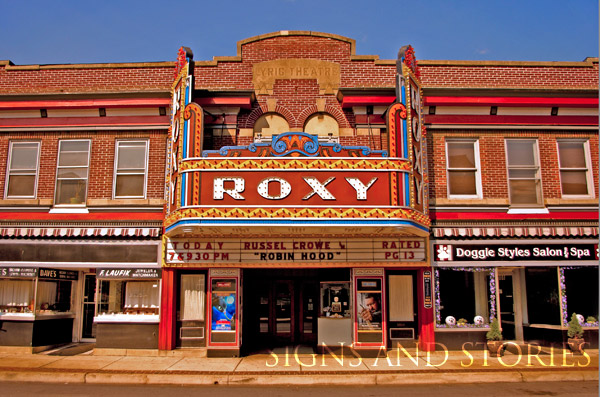 The Roxy, Northampton, PA
The Roxy is also still going strong. It opened as the Lyric in 1921! For more on my experiences at The Roxy and my (failed) attempts to catch it with its lights on, click here.
Failure no longer…