My father woke up one morning and said, "I need some french-fried lobster."
Not only is the first line of a novel I will not write, but it is also a fact. I might have been a teenager when that fateful morning occurred, but if I was, I would have been in just under the wire. Having spoken the words I need some french-fried lobster, he got into the Toyota and started it up. Mom and I followed him to the car, figuring it was best not to let him go on this quest alone.
He knew of only one place in the world where such things as french-fried lobster existed. The previous summer, we had made our way to the Jersey shore and found a place called Howard's in Beach Haven, for whom this was a specialty. We arrived on Long Beach Island, found a hotel, made our way to Howard's, had dinner, stayed the night, and drove back.
In my adult life, I have been plagued by the phrase Oh, I can't do that. I think to a certain extent we all suffer from it, even those that jump out of planes for fun. It seems too simple: I want to do this, no one will be harmed if I do this, all it will cost me is time and effort, and in the end, I'll have a story that will last the rest of our lives. And yet, we resist. That seems like a lot of effort for lobster.
But my father does this. And we have this story.
So when, for his 73rd birthday, he requested a return trip to Howard's (with a stop-off at Rutt's Hut for lunch), who were we to deny him?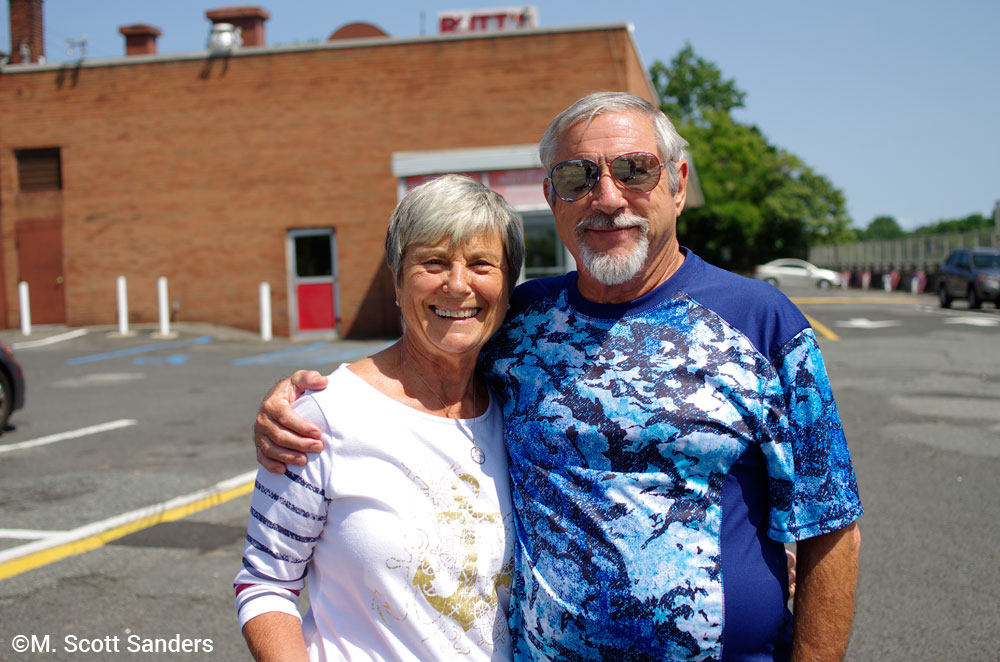 It had been years since my Dad had been to the Jersey shore. We talked it over on the way there and it was possible that our fateful midnight ride to Howard's had been the last time they had gone. My great aunt had a place on Brigantine when my Dad was a child, and that, we determined, had prompted our first visit. I remember seeing Atlantic City, circa 1978, saw the Boardwalk, saw a few other places mentioned on the Monopoly board, and that's pretty much all I remember.
There's a reason why it doesn't cost that much to put up a hotel on Baltic Avenue.
I think the second time we came was when Great Adventure (now Six Flags Great Adventure) opened. They had a drive-through zoo, and the camels spit on the car. That's pretty much all I remember.
We stayed in Toms River that year, and made trips to Long Beach Island (where Dad found Howard's) and Manasquan. I remember Manasquan because we had ice cream there, and I got to eat ice cream on the beach, and when you're under 10, there is nothing else in life.
---
Driving into New Jersey with my Dad up front and my Mom and Laura in the back, I became conscious of what the shore might be like on the weekend before Labor Day, the de facto end of summer. Resistance crept in. This could be crazy. Everyone could be on the beach for one last blast. The traffic might be at a standstill.
And yet, these notions, whether they would prove to be true or not, pale in comparison to this fact: we drove all the way from Upstate New York to do this, and we conquered it. Thirty years ago or not, we fought through all this once before, we can do it again. You got nothing.
It was nothing. There was some traffic, but it soon thinned out the closer we got. The sun was out and the world was generally at peace. We drove down the island, stopping at a few places of interest, including John Maschal's Country Kettle Fudge. We stopped there all those years ago, I could remember, and it wasn't that much different. Dad bought fudge, which is what he does, and we walked down to the bay, where there's a boat landing, and watched boats pull in.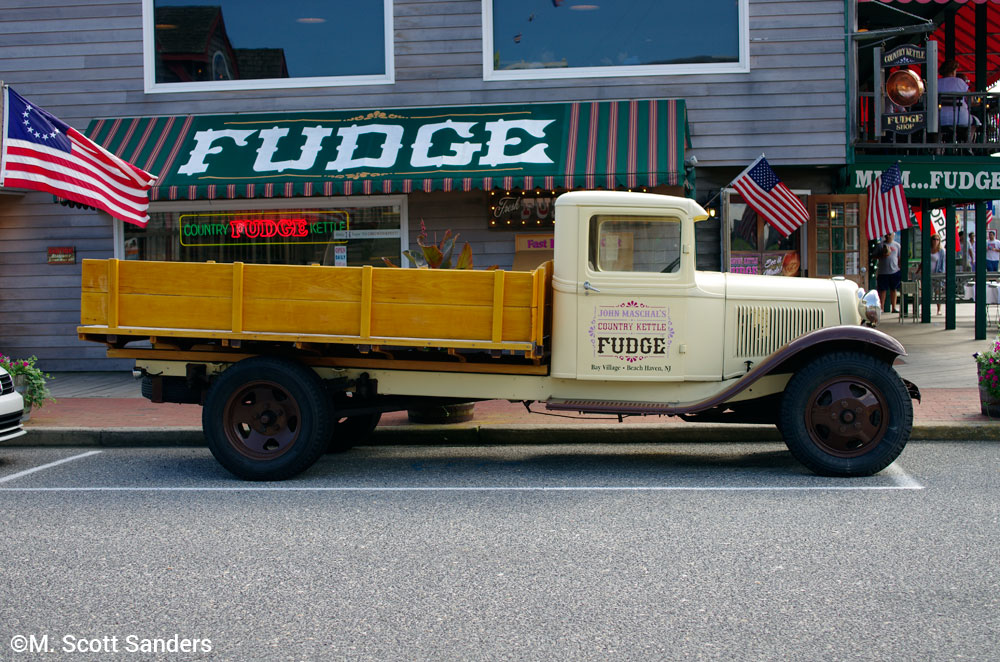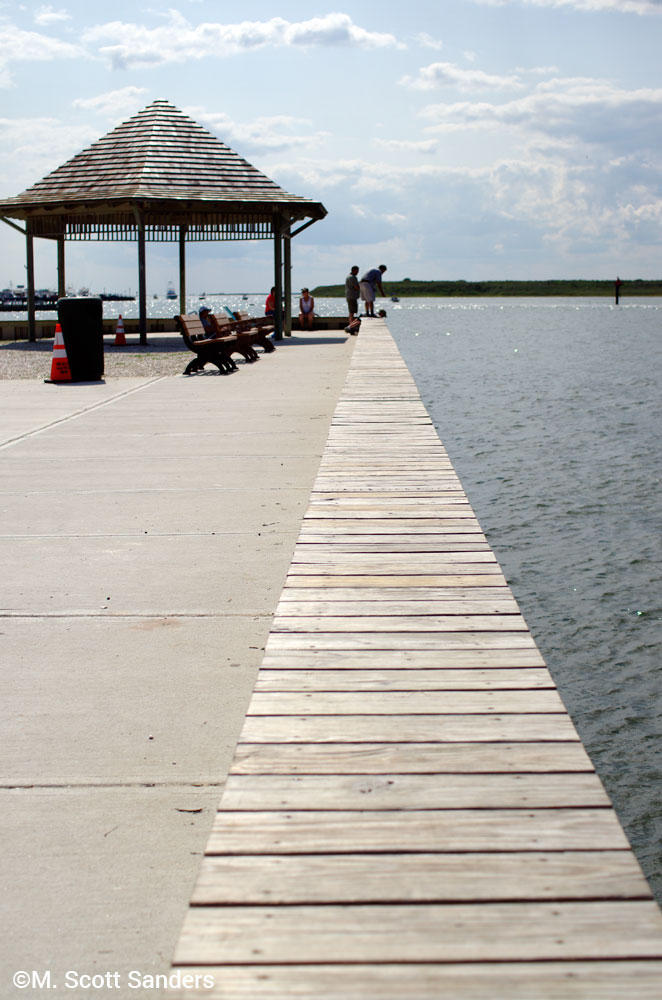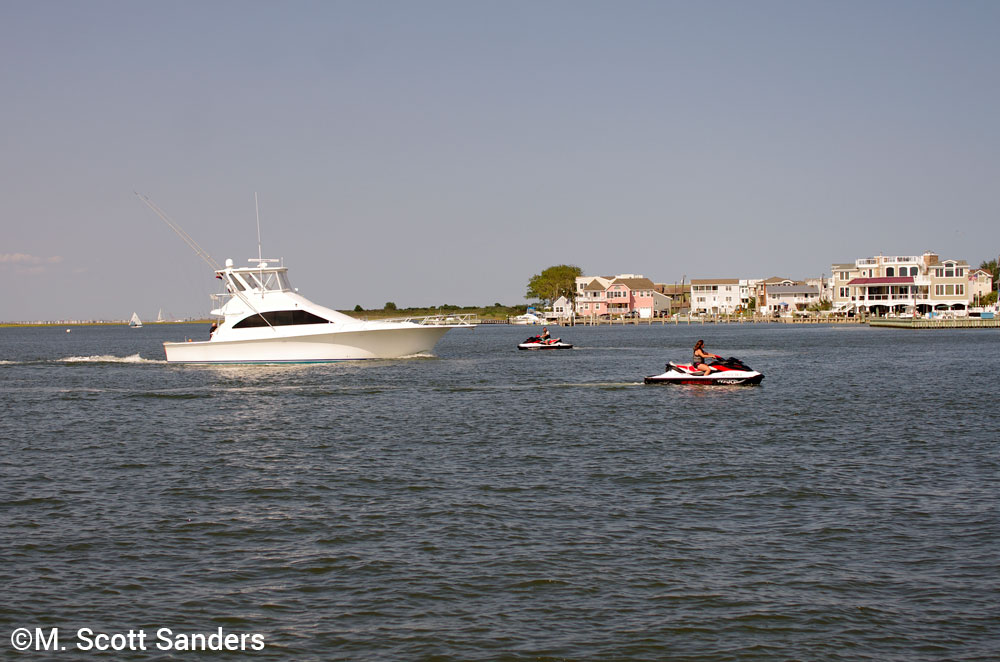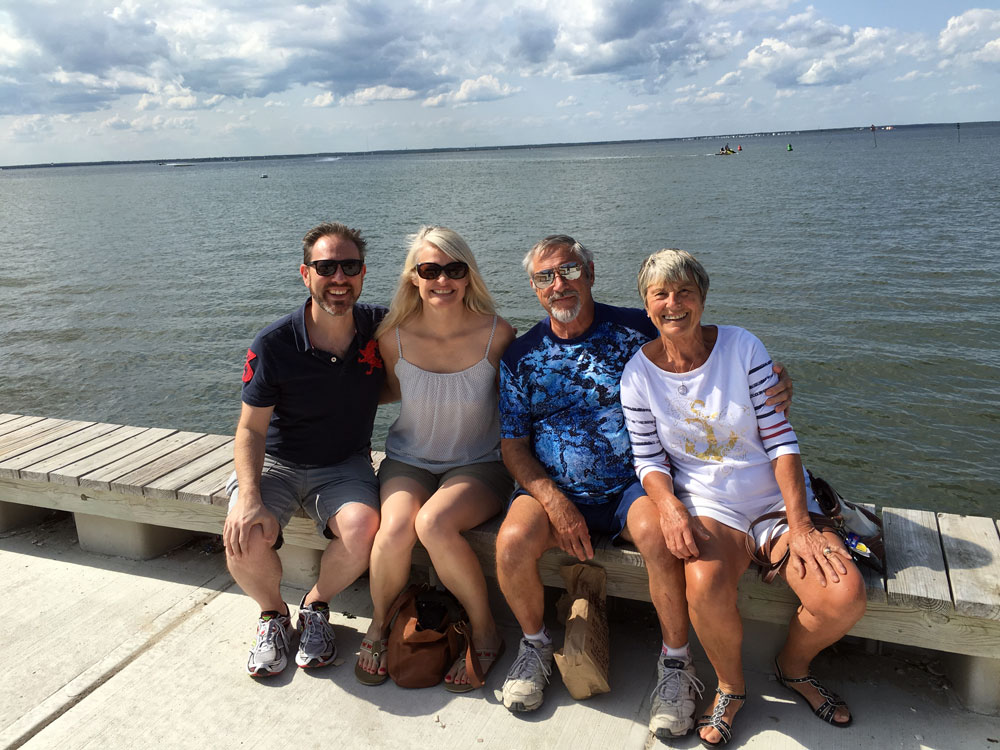 I decided to drive down to the end of the island while we waited for Howard's to open. There's an overlook to the beach which was new, and plantings on the dunes, which were new. It didn't take long to realize this was all rebuilt, had to be rebuilt, after Sandy.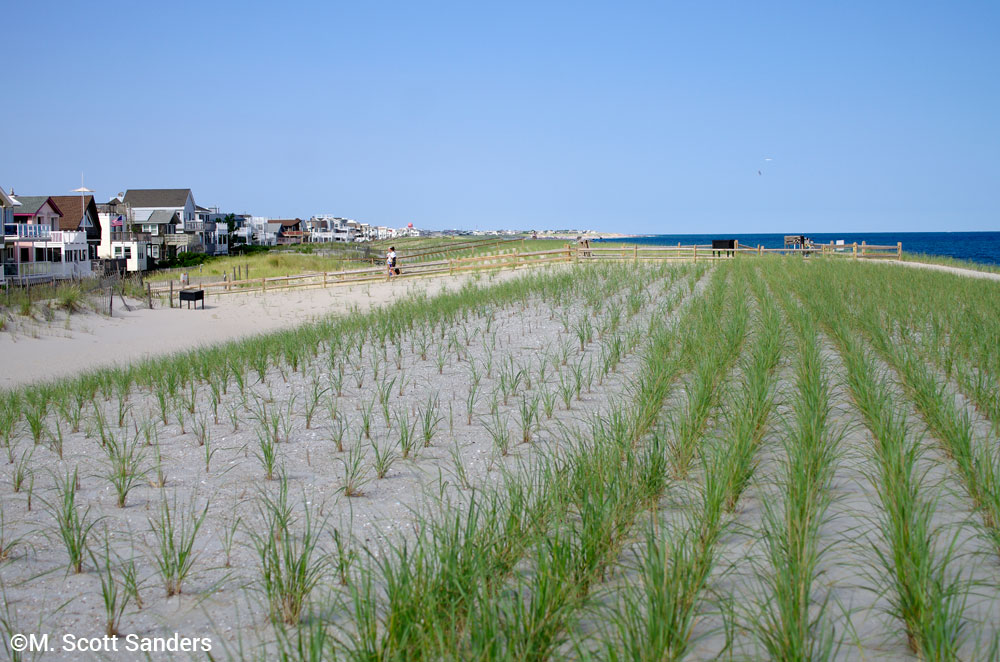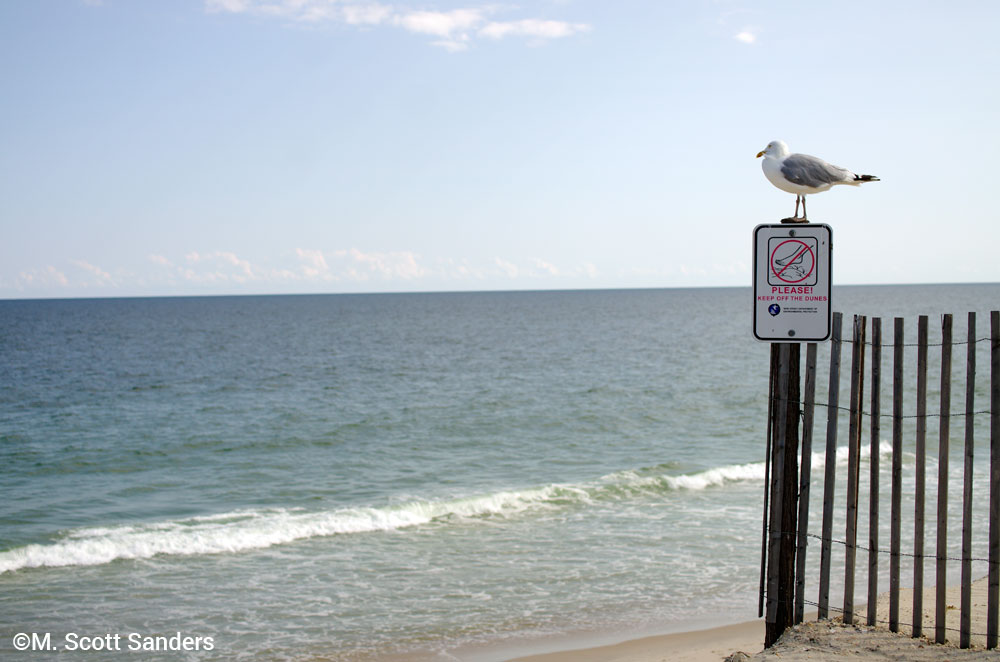 All that was left was our minor victory, to once again conquer the french-fried lobster in all its elusive (maybe not) glory. There was waiting line, but a mere trifle, for this battle could and would be won, to bed! For we rise at 9:30…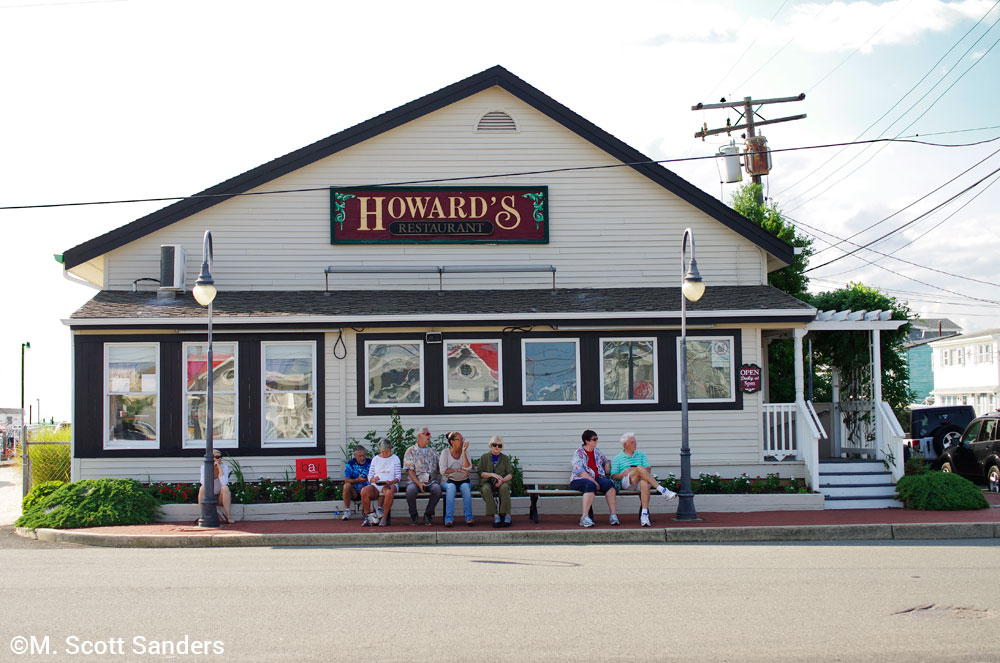 Oh, never mind. This looked like it would take a while. While we waited, I figured I might as well take some pictures around the neighborhood.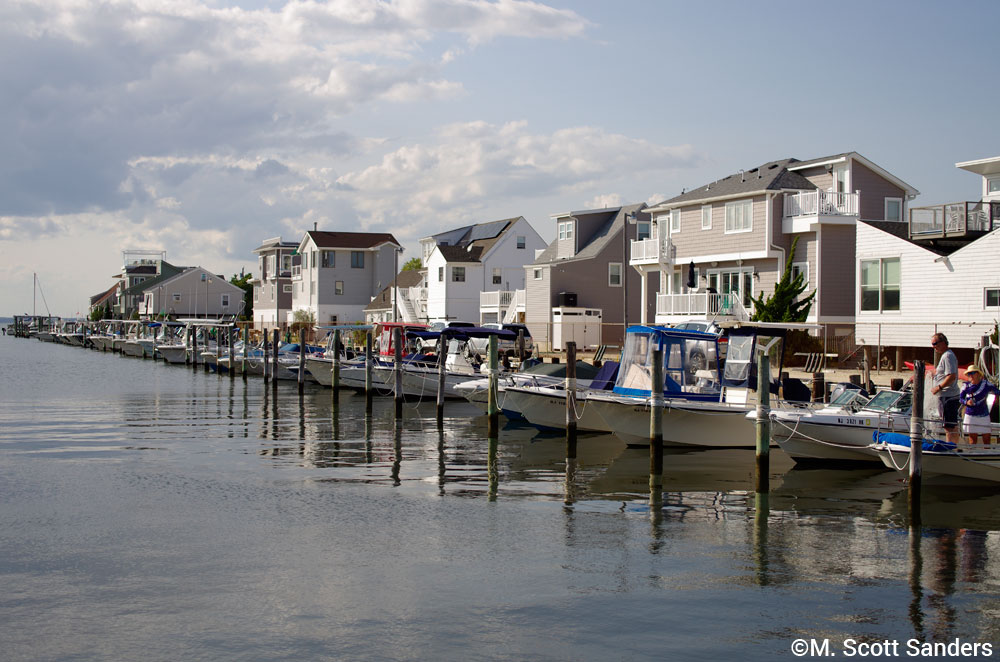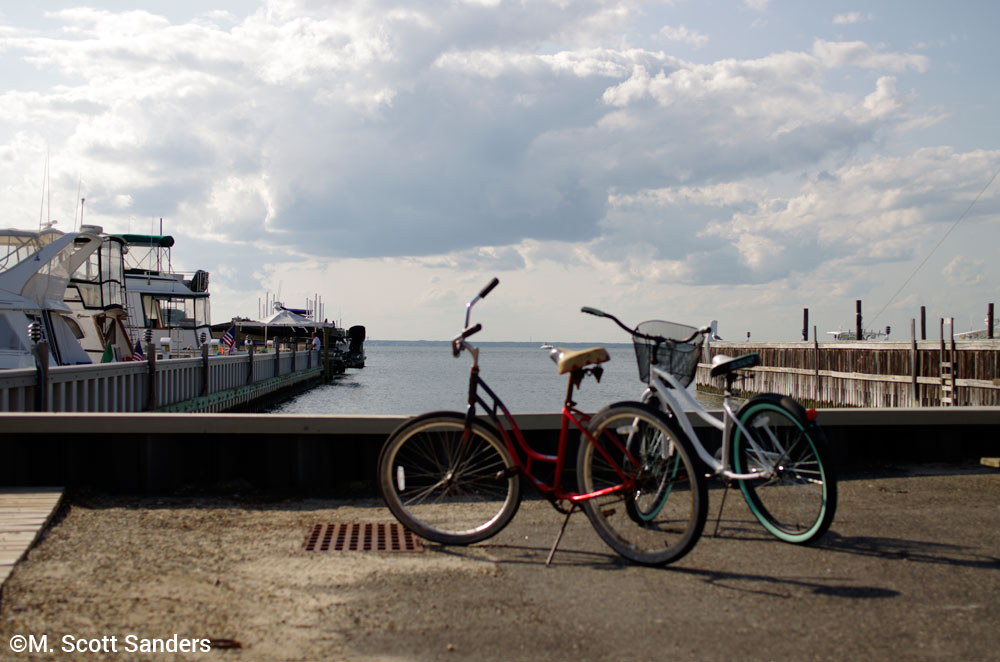 And then, to food and to make merry and to sound like a waiter in Medieval Times…Huzzah!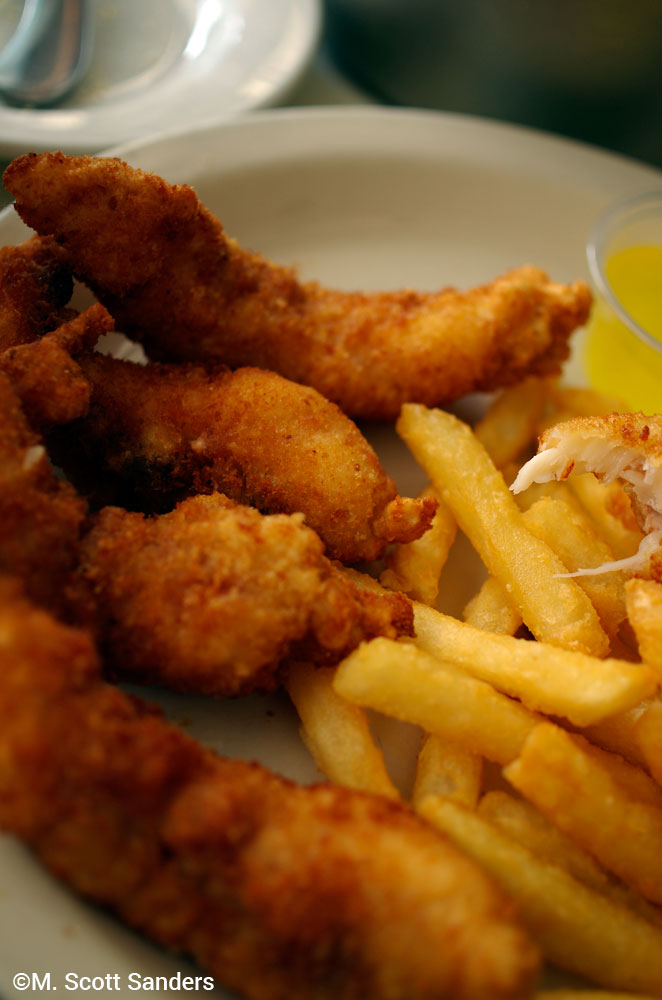 That's the stuff.
I've been kind of joking about it, but it's true. We all harbor these foolish resistances and tell ourselves that we can't do things, even at the smallest level. Yes, jumping out of a plane when you're afraid of heights seems like a crazy thing, especially if you don't have a parachute, but it takes your fear and it crushes it. Those fears, whatever they may be, will stay with you no matter what you do. Despite what we think, they will never go away. But if you neutralize them, conquer them as often as you can, you won't be paralyzed by them.
Yes, it's a small thing. But that night all those years ago when we went to Howard's on a whim, we told You can't do this to shove it.
Thanks, Dad. Happy birthday.