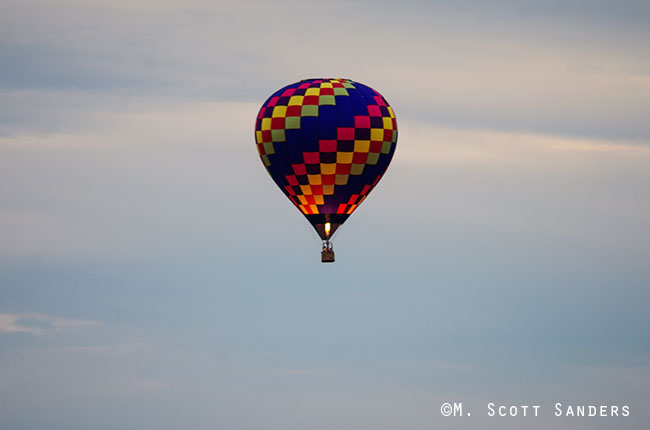 Last Saturday, we found ourselves in Barnes & Noble, which was not too terrifically unusual. We're often in there swilling Starbucks and poring over the latest issue of Modern Bungalow, Food and Wine, or, on the off-chance they have it, the British Journal of Photography. However, this time, I was there with a purpose. A friend of mine has been reading Malcolm Gladwell's The Tipping Point, and by sharing a few passages of the book with me, he convinced me to get a copy. Which, ironically, proves the book's point. So while we were in there, Laura wanted to get something on similar lines, and so we both bought a book to read.
Rewind to the previous week. I stopped by Shankweiler's Drive-In Theater to get some test shots, just before I got my new lens. They have a terrific neon sign out on the road that points passers-by on PA 309 toward the old drive-in. Here's the shot I posted earlier: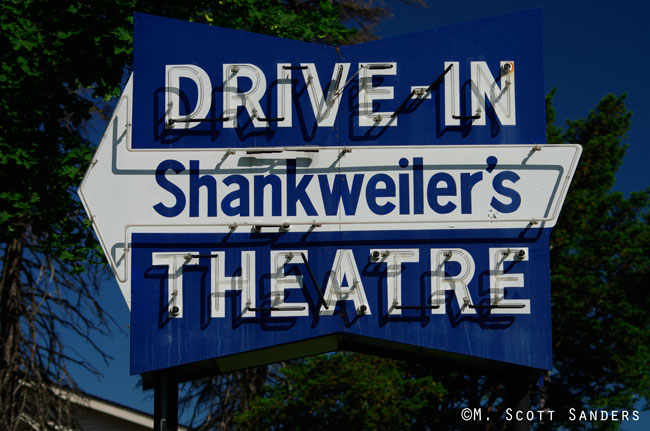 I posted an iPhone version on Instagram, as is my general policy, and continued on as if nothing happened. A few hours later, your friend and mine, Mod Betty from retroroadmap.com, lets me know that her long-awaited series of videos were going to begin taping. And her first location: Shankweiler's Drive-In. So, last Friday, we gathered ourselves together after work to meet up with her, and, for the first time in a long while, visit a drive-in theater.
That morning, Laura told me something that rather surprised me. She had never been to a drive-in theater. Now, granted, I probably should have guessed that, considering for most of her life we lived in places where drive-ins had become distant memories. So this was going to be her first Drive-In.
I had gone to the Airport Drive-In in Binghamton a few times in my childhood. Somewhere I remember that my cousin and I went to see 101 Dalmatians at a drive-in in Massachusetts that I would assume is now a parking lot. And when I say my cousin and I watched 101 Dalmatians, I mean that we sat in the back of the hatchback and goofed around with his friends as 101 Dalmatians played on the screen.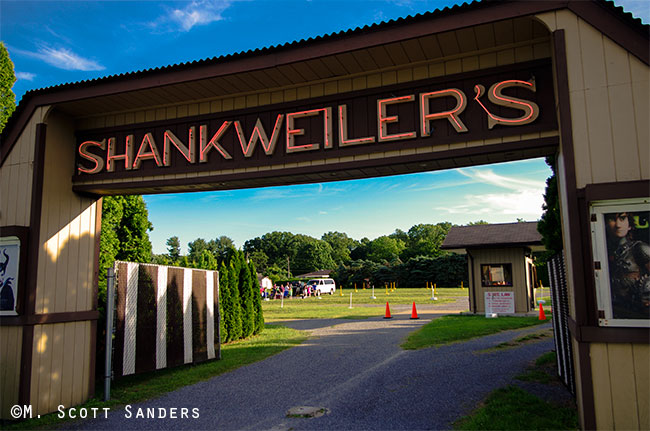 It was a beautiful day. We stopped for a burger at Jake's Wayback Burger up the street, and made our way down to the theater. We walked in and spotted Mod B right away and had a good conversation. Oddly enough, no one (read: me) thought to take a picture of this for any sort of later blogging activity. Forgive me for this, but trust me, it happened.
The first drive-in movie theater was started by a man named Richard Hollingshead in Camden, New Jersey in 1933. Apparently, he came up with the idea because his mother had difficulty sitting in traditional movie theater seating, which at the time time was rigid, hard-backed wooden seats. He spent months and months researching the best way to angle the cars, how to handle the sound, and so on. The sound was originally piped in by three loud speakers, which, as you can imagine, did not endear him to the neighbors. The next drive-in to be built after that was Shankweiler's, which opened the following spring.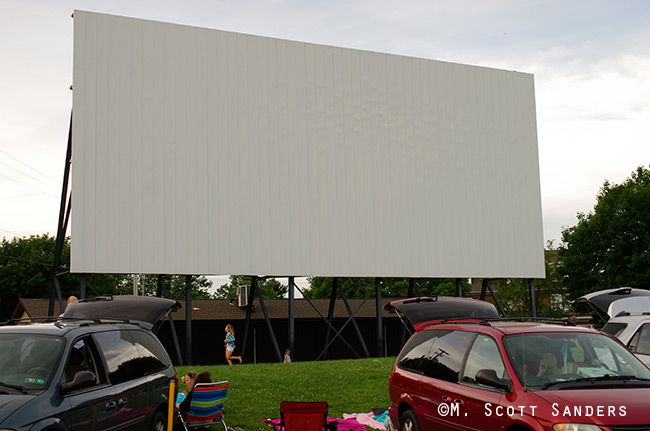 We settled in to our spot. It was seven o'clock and the movie started at nine. Laura wondered aloud what we were going to do in those remaining two hours, but we soon discovered it wasn't as hard to pass the time as we thought. People pulled up and emptied out their vehicles with lawn-chairs and coolers and blankets and made themselves comfortable. Children, approximately a million of them, departed from their families and played in the shade of the enormous screen. We talked, we watched, we reveled in the experience.
And then, a balloon came by from the nearby Schnecksville Fair. And then another, and another. Everyone turned away from the focus of the screen and watched them float by.
I was diverted by the sign out front. In all the time I had been in the area, I somehow never got a chance to see it light up, so of course, being the sign-mad idiot that I am, I wandered out and took seven to ten thousand shots with my new lens: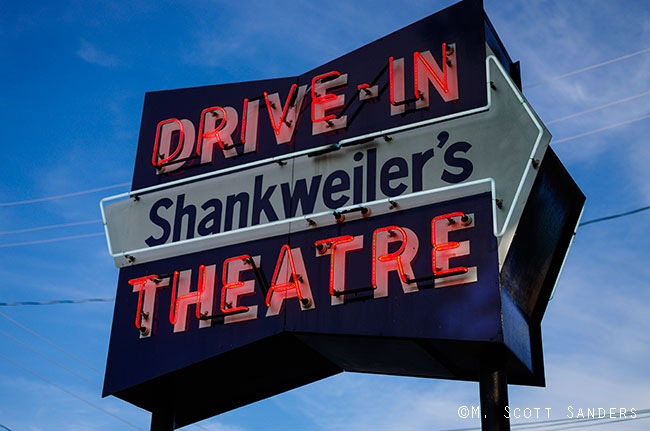 Hollingshead closed his original Drive-In Theater just two years later, in 1935, making Shankweiler's the oldest drive-in theater in the country. He later tried (and failed) to uphold his patent on the drive-in theater, which somehow seems strange in the light of our experience. You can't put a patent on a party, or tailgating. You can't patent a social gathering. And even though we all paid to get in, that's just what the experience was, a social gathering.
The movie was "How to Train Your Dragon 2," and even though we hadn't seen the first one, that seemed irrelevant. The night breezes were cool and we had gathered a good amount of snacks. Everyone had their radios tuned to 90.7 and it was loud enough that we really didn't have to turn on ours. Soon after the movie started, fireworks went off at the fair. I think the only way it could have been better was if they were giving away free puppies.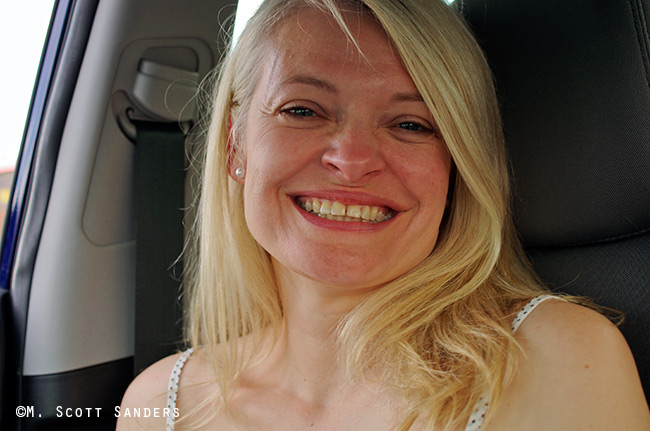 This is what your first drive-in movie looks like.
It's very tempting to think that life is behind you, that you've seen everything life has to offer. Every once in a while you get reminded that it just isn't true. Life is always ahead of you, and you can see it on the faces of all those children running around and dancing and doing cartwheels around the movie screen. You only stop growing because you stop it yourself, or lose sight of the future. So the next day we were buying our books. And this week, we grew, we read and learned and now see things from a different perspective.
Shankweiler's is featured in my new Drive-In Theaters page. Check it out here