The conversation reads in my head like this:
Woman: We've got to get rid of this old couch. It's so old and…
Man: I like it fine in the basement where it is.
Woman: It's not even good enough for the basement. Honestly, I'm embarrassed to have it in the house. We've got to take it to Goodwill.
Man: Hmph. All right, I'll get the truck.
Twenty minutes later: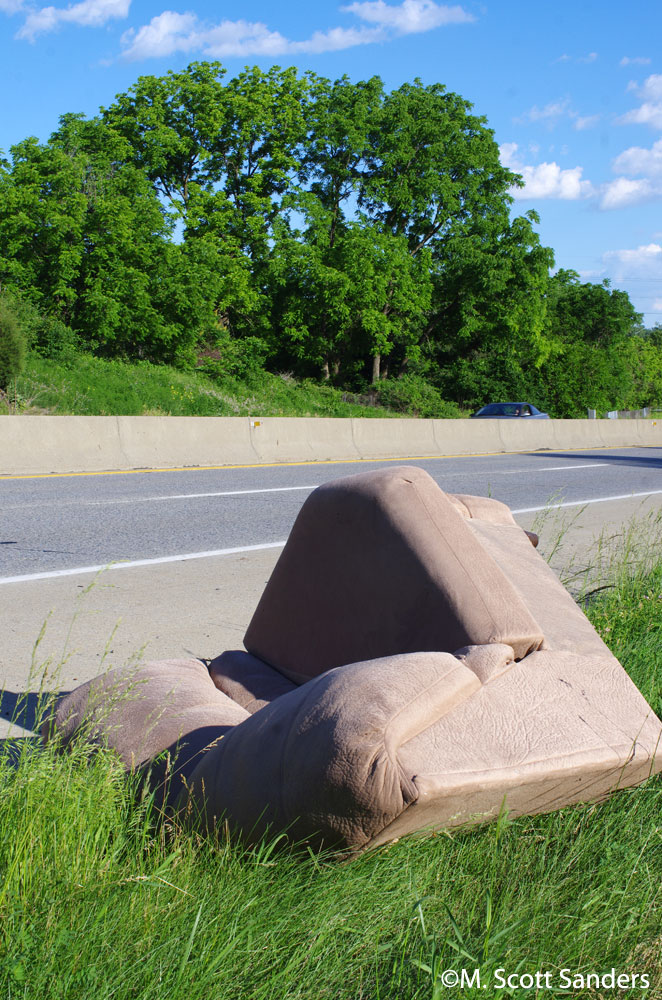 If you have any other thoughts as to how this could have gotten on the side of PA 309, please let me know!