After the first few shots with the roses, I moved on to a flower that was growing in our garden. One of the irises in the side yard had been knocked down by a storm, so we cut it away and put it in a vase. My original thought was to get shots with a very dark background, so I was waiting to take shots at night. I also had very little lighting, as I was still using the dorky little floor lamp I bought at Target rather than anything official and proper.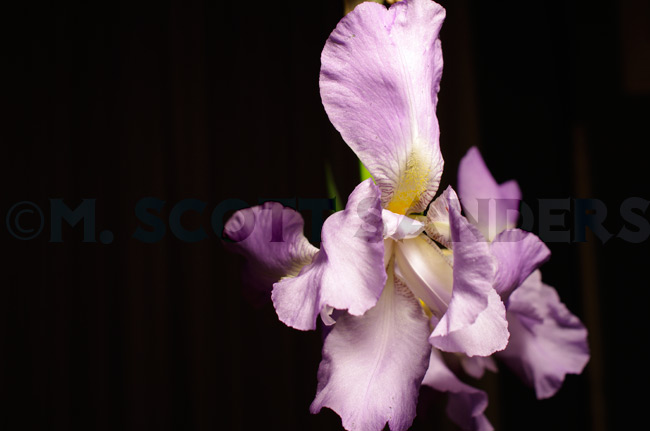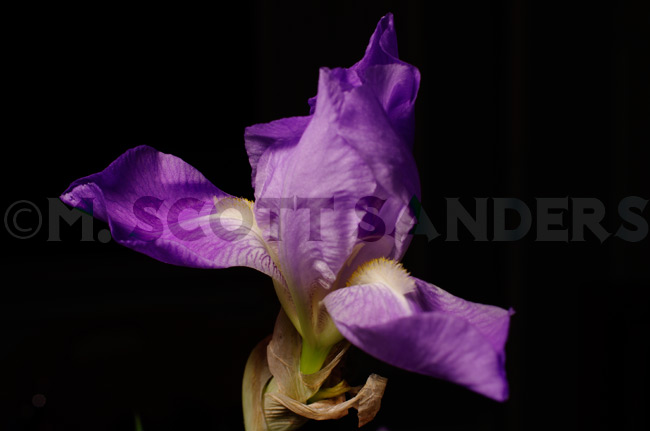 The results varied, but I found if I used my remote shutter and kept the camera on a tripod, I could manipulate the light to suit my purpose.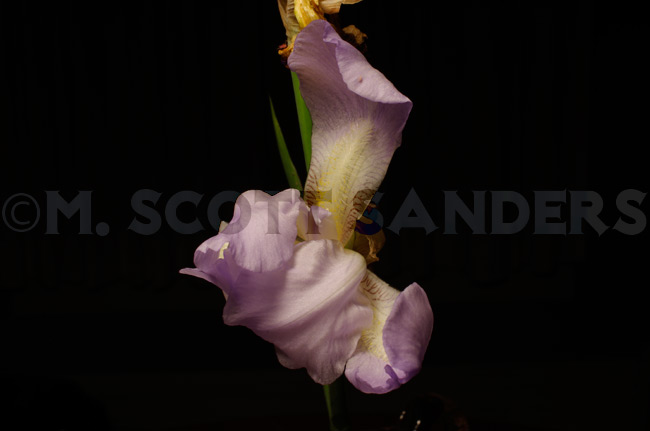 The above shot was on Day 5. This was probably my favorite of all the Iris shots I made using this method.
But then I decided that dangling a floor lamp with a bare 60-watt bulb wasn't exactly the way to go about this. I also discovered that shooting in the dark could produce interesting results, but I couldn't stop there.So I bought a couple of Elinchrom flash heads with softboxes to control the light better.
I also got the idea of escaping the living room to shoot in the strange recesses of our basement. We have a room at the front, underneath the porch, which looks like a good set for a horror movie. The iris was quite dead at this point, so it seemed like appropriate surroundings for a dead flower in a vase.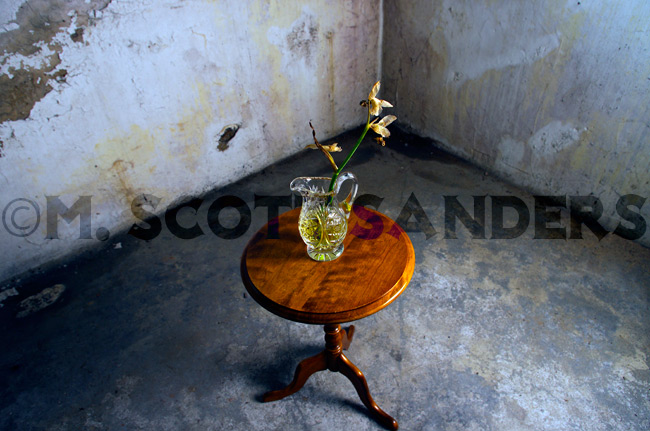 I kept the iris around far longer than I should have, until it got all wispy and fragile. I used it for test shots for a while before I got to my next subject, the hydrangeas. I continued to shoot in that odd basement room—and still do—with several other subjects, which I'll share in the coming weeks. But here's a test shot, taken about a month after I grabbed this one out of the garden, which may be the best shot I took that day.