Those of you who are friends with me on Facebook or who have been following me on Instagram have seen my latest group of pictures, under the banner of "The Death of a Flower." This started almost out of necessity, because a) I've photographed pretty much every old sign within a 50-mile radius and b) I travel so much for work I don't really have time to go outside the 50-mile radius to find others.
It started back in May. The roses I bought Laura for our anniversary sat on the highest shelf of our kitchen, out of the reach of Cat, who has a tendency to eat plants, particularly the ones that are most harmful to him. The roses were out of sight and out of mind, and before we knew it, they were very, very dead. Laura went to put them in the garbage, and I looked at the one on top and said, "No. Look at that. Isn't that interesting? I should take a picture of that."
So we did some primitive lighting work, which consisted of one cheapo floor lamp from Target. Laura held that and I held the flower with one hand and took the shots with the other.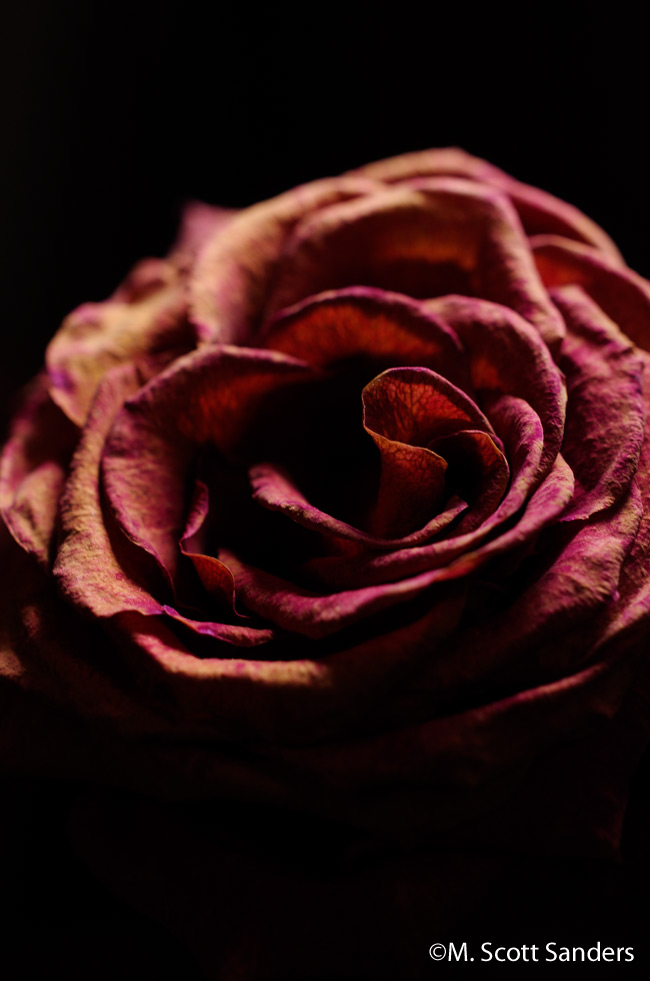 The results were good, but I would have liked to have seen pictures of what we looked like trying to take these.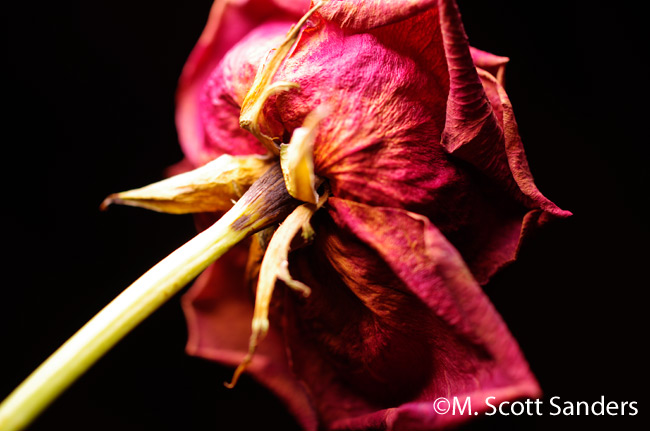 Over the summer, I invested in some actual lighting, in the form of a couple of Elinchrom flash heads, and the results have been fantastic. I'll be posting quite a few more in the weeks to come.