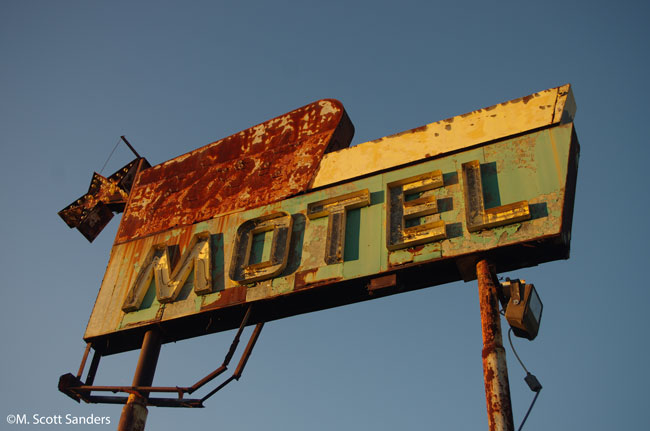 The news hit me last week that the Port Motel sign has officially disappeared. Built in 1952, the Port was part of a bygone era, before interstate highways, when US routes were the main mode of transportation. This motel was along US 11 and 15 along the Susquehanna in the town of Port Trevorton, PA, and its original design contained an Esso station and the Port Diner. The motel closed a number of years ago and it had been turned into storage units, all the while the motel sign remaining.
From old post cards of the motel, I discovered that the star was added later, perhaps as late as the seventies. If you'll notice on the wireframe below the sign and to the left, that once housed a bit of neon as well, proudly announcing that they had "TV."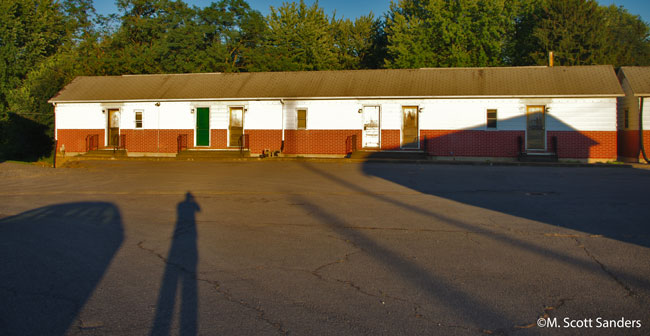 This sign was the subject of at least three photo shoots of mine. This last grouping was from August of last year, and as far as anyone can tell, the sign disappeared over the winter. I had previously shot the sign in the morning, and these were from magic hour, as you can tell from the shadows of me and my Elantra above.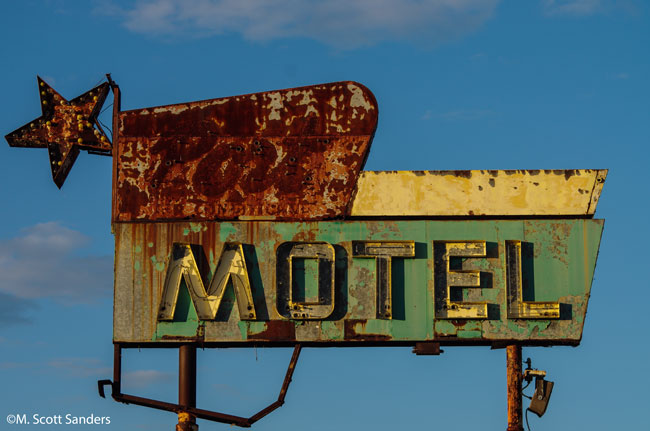 If anyone has any news about the whereabouts of this sign, it would be greatly appreciated. I would hate to think it's lying about in a junkyard somewhere.
Farewell, old friend. Visit this and many other lost treasures in my Vanishing America section.