Lately I've been finding a lot of interesting stuff out on the street. So much so that I've decided to put together a section called Lost and Found, full of found items, and one lost dog. A dog so lost he's missing from the poster created to find him.
The couch below is just one of the many pieces of furniture I've seen in places where it doesn't belong.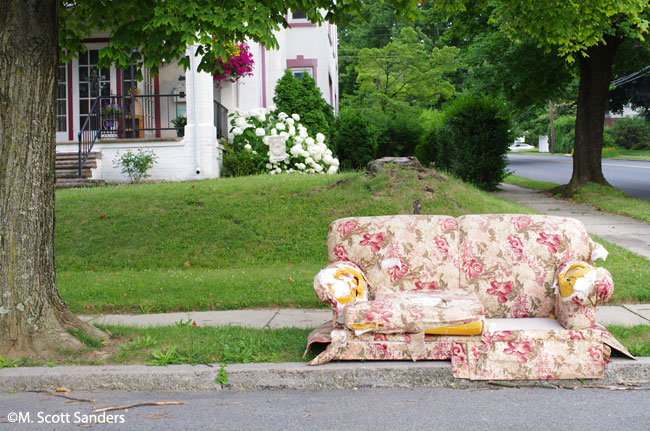 I'll be posting some short posts here, mainly driven by photographs. I also added a post from earlier this year, The Way that We Play, which featured a picture of a leather chair on the side of I-476 on a snowy day.