There are many things that could be said about this year's Super Bowl, but to sum it all up: everyone outside of New England and those without ties to New England wanted to see the Patriots lose. Not only to lose, but to be embarrassed. For three quarters, we, those who could not bear another Patriot win, feasted upon the thought that our dreams would come true. The Falcons? Merely a means to an end.
But we forgot, these are the Falcons.
Once the lead was squandered, and after it was all over, the faces on the screen began to talk of how this was the greatest ever, and how He Who Must Not Be Mentioned was also the greatest ever. Patriots, Patriots, Patriots. It would take a day before we got back to the Squanderers, with those sad, painful, and somehow irresistible post-game interviews. The one that got my attention the most was the one with Matt Ryan, Falcons quarterback and Chief Among Squanderers. They asked him, predictably, if he thought the Falcons had been, and more importantly, offensive coordinator Kyle Shanahan had been, too aggressive. To which he said, "Too aggressive? No. I thought Kyle did a good job. I thought we played the way that we play."
The words the way that we play have echoed in my ears ever since. That's fine, I thought, but that's not the way that you win, obviously. Maybe you might concentrate on the way you win more than "the way that you play."
And here's where it changes. We often get in this same trap in life where we "do the things that we do." Laura once got a fortune cookie that said, "when you do what you always do, you get what you always get," which for a fortune cookie, is ridiculously insightful, and true. I began to reflect on the way that we play, about the things I do in my own life that are the way that we play.
For three plus years I took almost nothing but sign pictures. We were at some family function, and I had brought my camera, but I somehow managed to take a sum total of zero pictures. It's not what I'm doing right now was my excuse. It was hollow and I knew it.
But it was important to realize what I was doing. There's so much more to life than just one thing, or two, or even a handful of things. I've made a conscious effort to start taking pictures of things that are different, possibly mundane, but things that reflect what we all see around us.
One day, just recently, I saw somebody had left a chair out on the side of I-476 outside of Philadelphia. I really thought it would make a great picture, but for some reason I didn't stop. The picture I had in my head was lost. I wasn't going to get it back again. The chair wouldn't be there tomorrow.
But, much to my surprise, it was. This time I wouldn't do myself out of it, so I pulled over. I was extremely careful getting out of the car, and got this shot.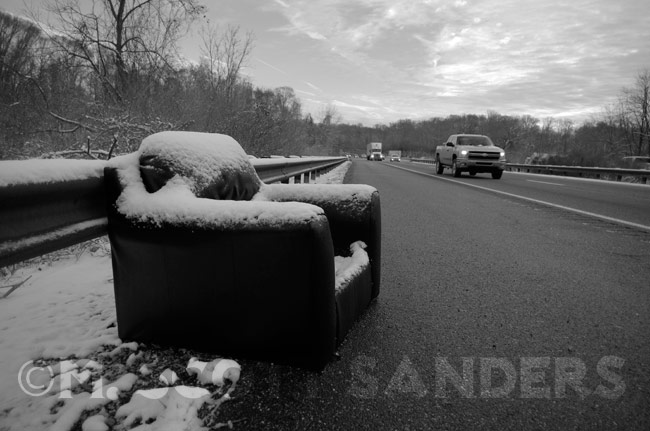 It's moments like this that happen when when you step out of the way that we play. I put together a few of my favorite shots, outside the realm of signs or cars or (more recently) flowers, moments where I just pulled over and got out of the car, or just moments I brought my camera when I wasn't really thinking that much of taking pictures. These are moments I will never forget: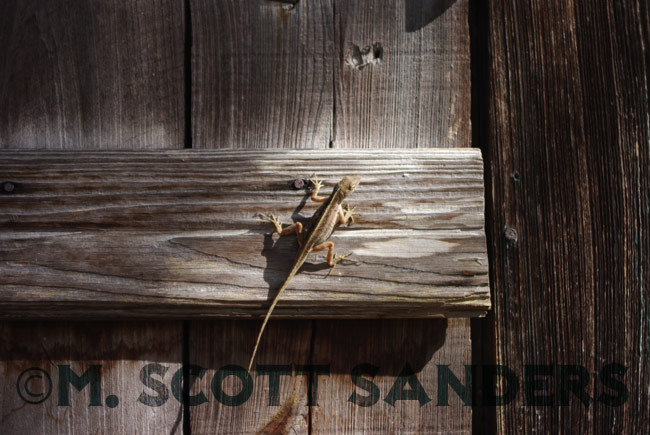 I took this picture almost as a test one day while I was in Florida, but it's one of my favorites. It's not much of anything on the surface, just a lizard on a wooden door. Still, I'm drawn to it.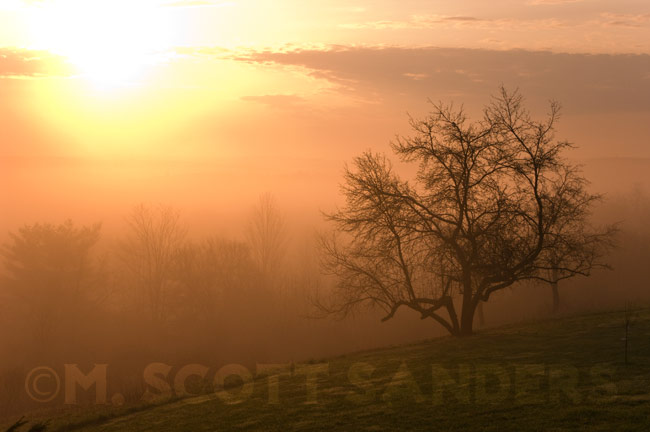 One morning outside my parent's home. I stepped outside, most likely in my slippers, and got this one. It was the only shot I took that morning.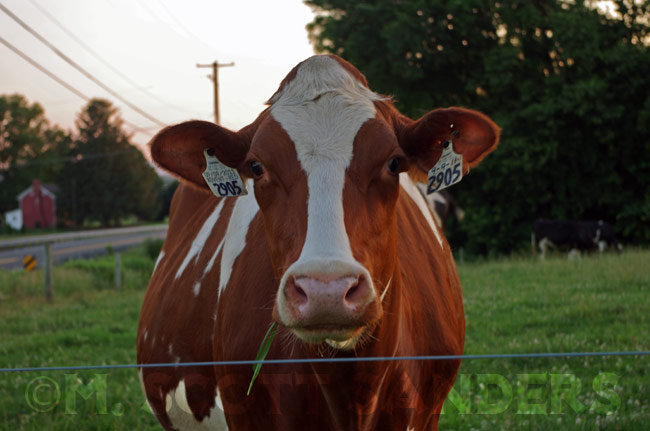 I was just out driving around Montandon, Pennsylvania, because what else do you do around Montandon, Pennsylvania, when I spotted an odd little building, adjacent to a field of cows. I took a few shots of the building, and the cows wandered over to get a good look at me. This one came right up to me, so I took a shot of her. I love this picture.
Ruts are easy to fall into. I fall into them all the time. If we step out of our "the way that we play" attitudes and replace that with "the way that is effective" or "the way that changes things", we can do so much more.