We passed by the Queen City Diner this morning. It was packed to the gills with customers. "I've always wanted to get a shot of this place," I said to Laura. "But not like this. At night. After it rains. I think that would be perfect."
"Well, you should," she said.
Again, it was just another one of those things that I haven't done and I don't understand why. I just haven't. Well, I should.
And then I looked at the weather report for the day. Thunderstorms, in the afternoon. In February. The weather in eastern Pennsylvania this year has been strange to say the least. But no matter, and opportunity was presenting itself.
At 4:30, the storm raged through, sending garbage cans and cats and dogs flying, but in twenty minutes it was mostly over. We scrambled together all my camera gear and shot out the door.
It was still raining when we got to the Queen City, but not so much to be a bother. I took my tripod because the light was low and I wanted a shot as still as I could get.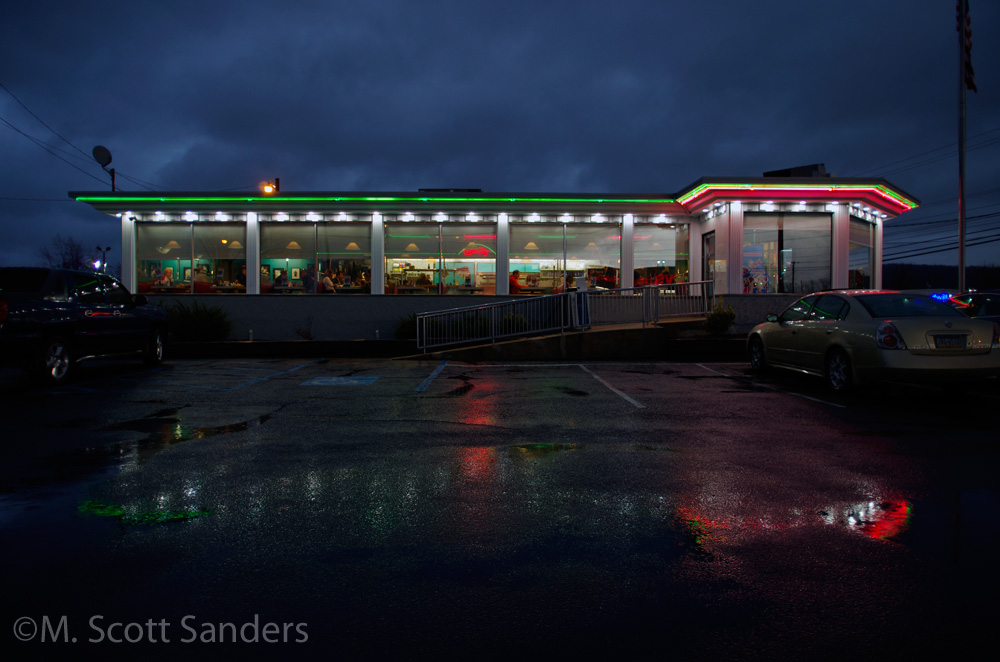 I'm happy with the result, but I'm happier that we got out and did it.