This winter was harsh and not just because of the weather. In January, I learned that I was losing one of my clients, one that I had worked with for six years. Then February came, and the temperatures plunged below freezing for nearly the entire month. One night in February, our elderly neighbor slipped and fell and we found her a few days later in the foyer of her home, clinging to life. Fortunately, she managed to survive this ordeal, and is currently recuperating.
And then March came, and on the 15th, Laura received a text that her Aunt had passed away in the Boston area.
The week was full of preparations to go north for the funeral. Laura's sister Hannah was flying in from Texas, and her sister Rachel was driving to our house so we could all head up together. On Wednesday of that week, the fearless weather people suddenly decided that the Lehigh Valley would see four to eight inches of snow on Friday, so we had to make an early start of it.
Unlike most of the storms this winter, this one was going to avoid Massachusetts and points north, so I decided to change course. Instead of the direct route through New York, I went north, up to Newburgh and on to the Taconic Parkway. And yes, this provided me with an opportunity to cross a few signs off my list.
Both signs along this trail were remarkably similar. Both were diners, and both featured Native Americans. The first, the West Taghkanic Diner in Ancram, NY, was in the process of being repaired, as you can see from the scaffolding. Hopefully, I'll get the chance to return when it's a nicer day and the sign is completely fixed. Looks good to me now!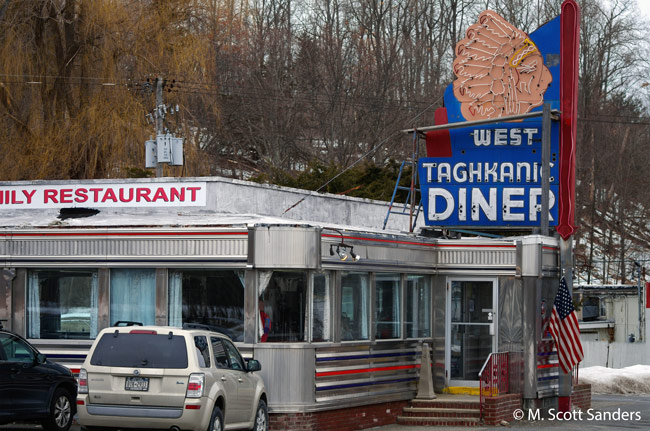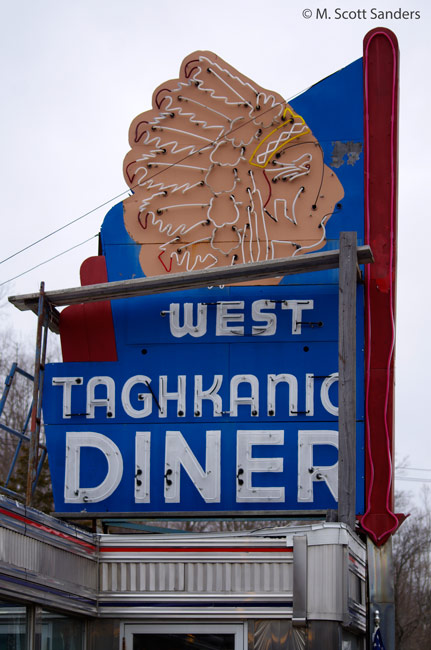 The second of these two is right down the road on NY 23, the Chief Martindale, which is right off the Taconic Parkway exit. This sign has been stripped of its neon, the portrait of the chief has been repainted over the years, but it is a decided throwback: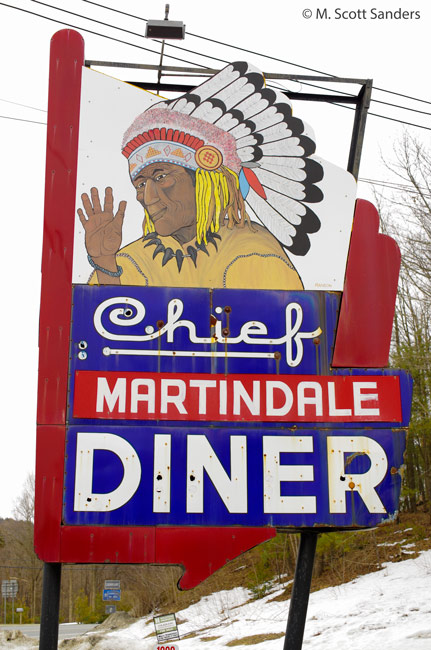 Meanwhile, on the diner itself, the neon DINER was lit up during the day: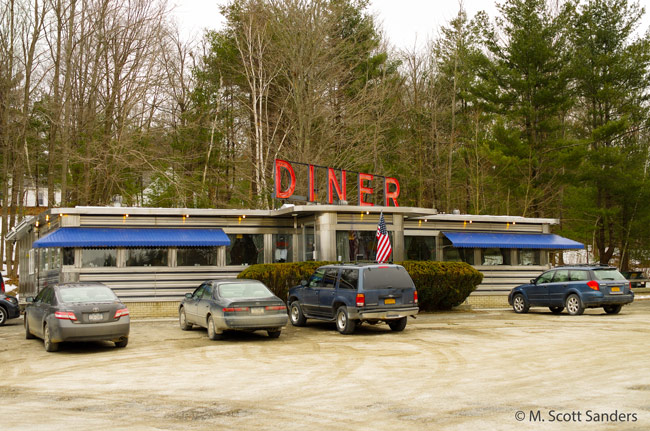 While the snow piled up behind us, we continued on through on 23, crossing into Massachusetts. I had pretty much turned my attention toward getting us in before beginning of the dusting that was slated to hit Boston. In so doing, we ended up going through Stockbridge, and on the edge of town, I discovered something that is terribly elusive in our area: the neon bowling sign. This is the Cove, just outside Stockbridge in Great Barrington, MA: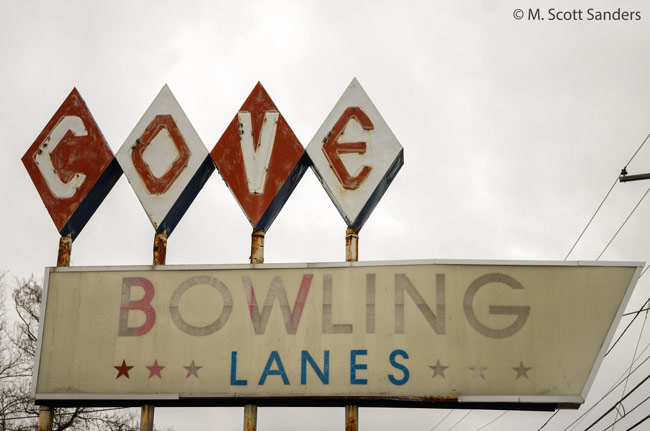 I shot another in RAW, and was very happy with the results. The colors are slightly different after processing, but I think this was truer to the dreary day: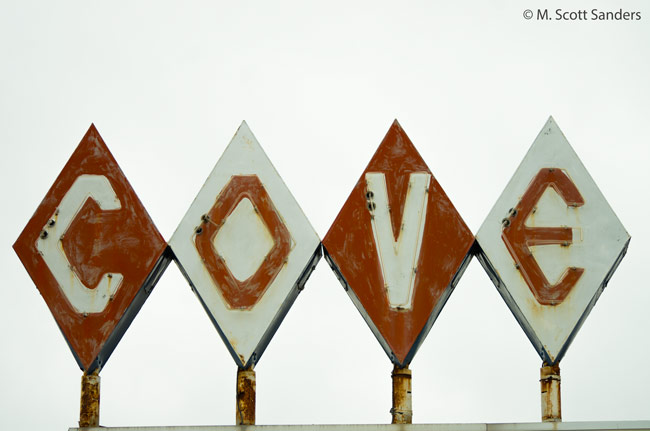 We all got in that night. It was good to see everybody, but we were sad when we thought of the reason that brought us all together. The nature of life is that it never stays the same. Even in our frustrations about how things are not changing, there's always more going on than meets the eye. We sat and we talked and quietly pondered what would happen tomorrow, at the funeral. We knew tomorrow would be different, but how and why and what exactly we would be doing were yet to be written.