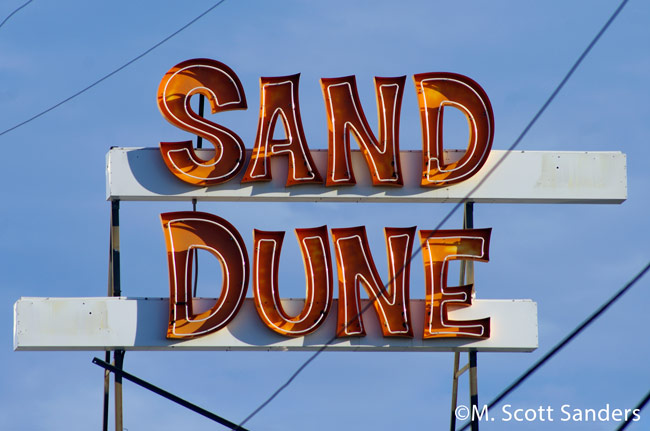 The more you go through Wildwood, the greater the embarrassment of riches. Just going down a side road can lead you to a sign you didn't know existed, one that no one seems to have posted on Flickr or Instagram. The Sand Dune, for instance, which seems lost during the day, caught between a few other motel signs that catch the eye. I got out to get a picture of the Jolly Roger (below), in its Pirate-topped 50's glory, and on the way along the sidewalk nabbed the Sand Dune!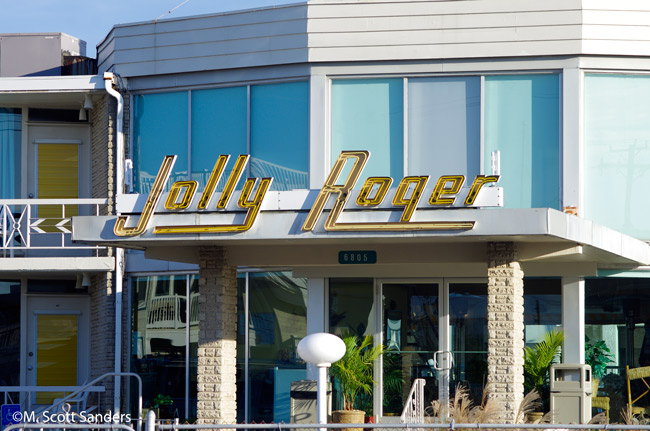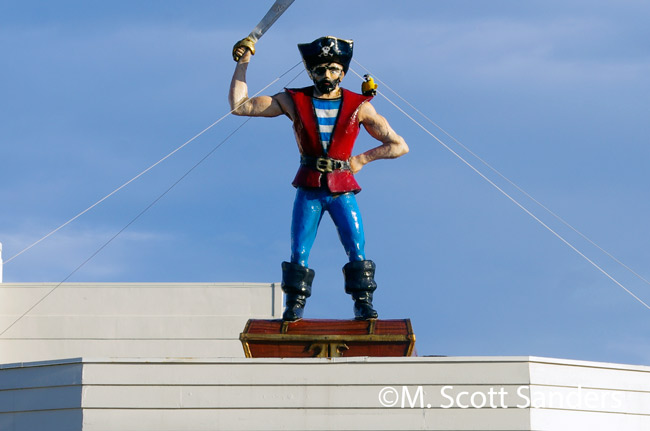 The Sea Shell is one of the more well-known, perhaps for its odd shape, the highly-stylized "M" in "Motel", and its visibility on the main drag into Wildwood proper.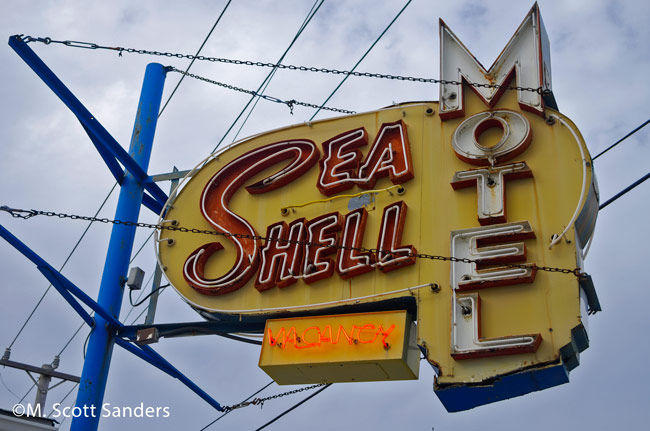 Right down the street from the Sea Shell is the equally-impressive Pink Champagne sign. The hotel is pure 50's, with pink accents!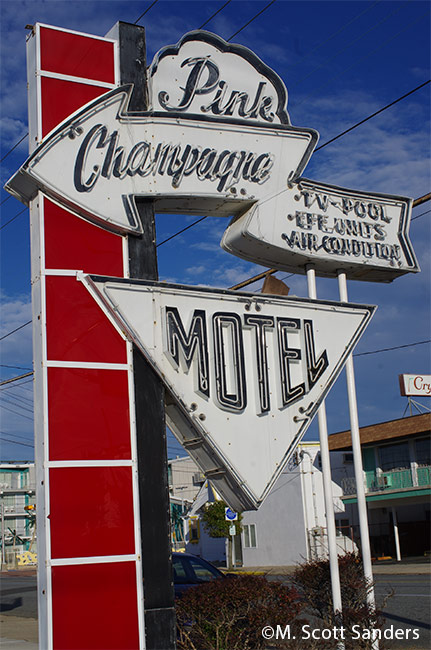 Another back-to-back grouping was in toward the center of town, with the Skylark, which was a paint-peeling nod to the old days, and the Quebec Motel, with its rooftop sign. At first, I thought I could sneak a shot which got both signs in it, but this turned out to be trickier than I thought. At any rate, the Skylark shot is among my favorites.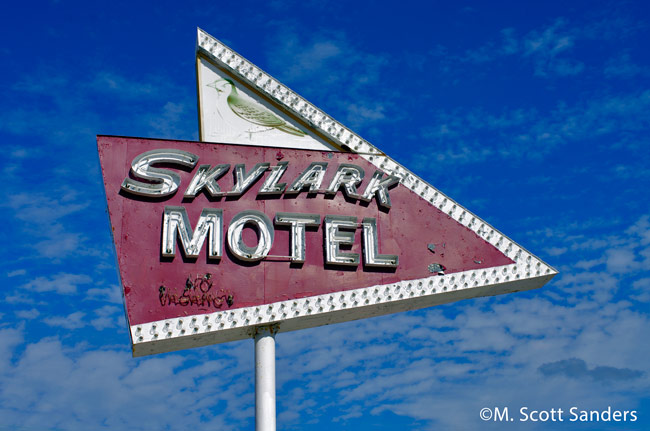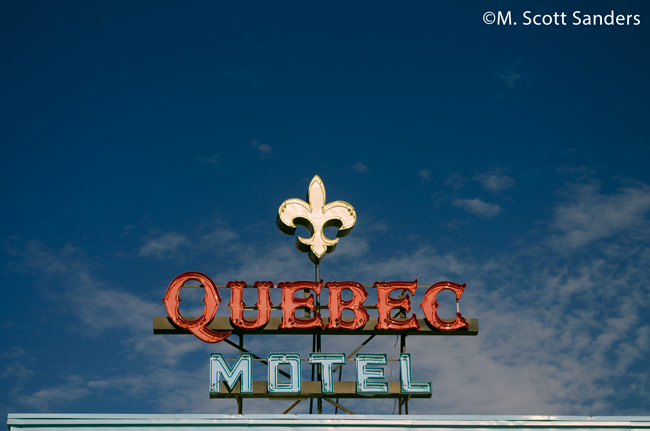 And we're not even remotely done. My word, no. Literally you can't go to Wildwood for one day and expect to get all the shots you could get. I haven't even gotten to my favorite story of the trip yet!