For this series, I've been trying to find flowers that stay upright as long as possible. The idea of a drooping, wilted flower is really appealing at first, until you realize that, for the most part, wilted flowers pretty much look the same. I went with sunflowers, and loved the result. I started to look for more flowers with hearty stems, and one day, while at the nursery, I found something I didn't know existed in nature.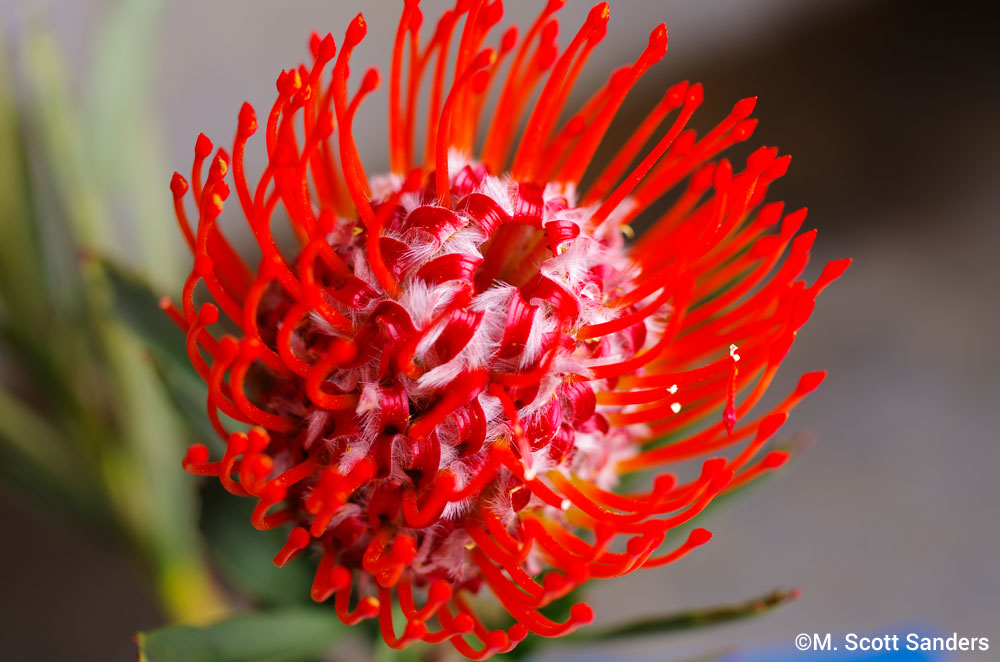 Behold, the pincushion protea. They had two of them, and it didn't take a second for me to decide that this would be my next subject. I saw the hearty stems, the strange, unearthly center and the curly tendrils on the outside, and I was entranced. This one pictured above also had these wonderful ribbon-like portions woven through it. I couldn't wait to see what results this would bring.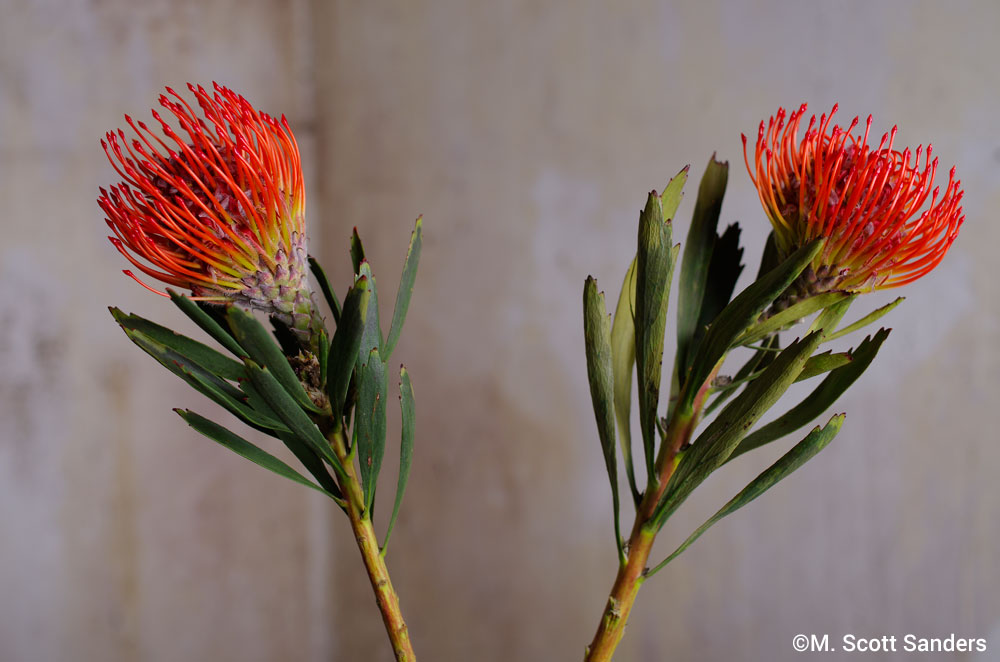 At the nursery, the woman who checked us out lamented, "I love these. We don't get them in that often. Unfortunately, they don't last."
I assured her that it wouldn't be a problem.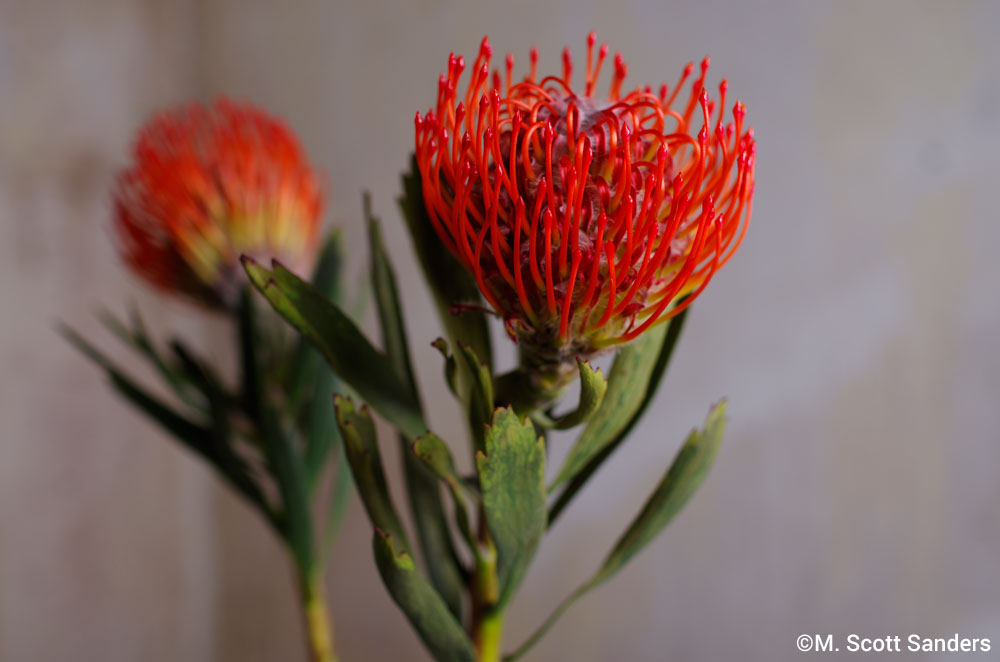 I took this shot on day 1, and I loved the look of it, the almost mirror-like effect. So much so, I decided that for these flowers, I would shoot a similar shot during each session.
The woman at the nursery was quite right. By day 6, the pincushion proteas had already transformed.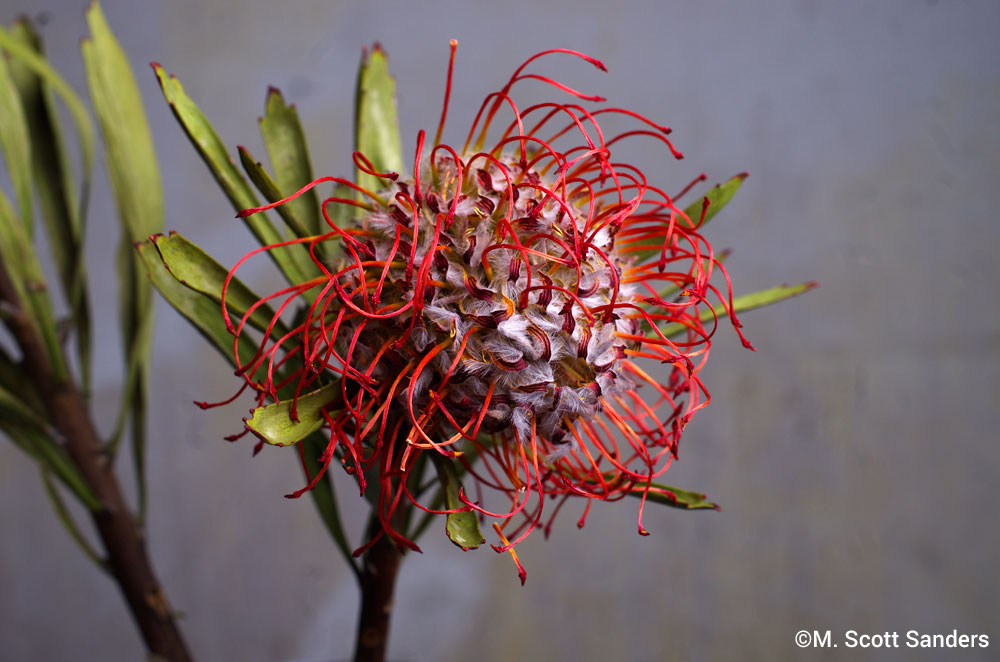 The color had faded and the head had dropped. The beautiful extensions had become disorganized, like unruly hair. I was a bit concerned that the entire flower might just snap off, but it held firm. I carried on with the matching mirror shot—an amazing difference between the two.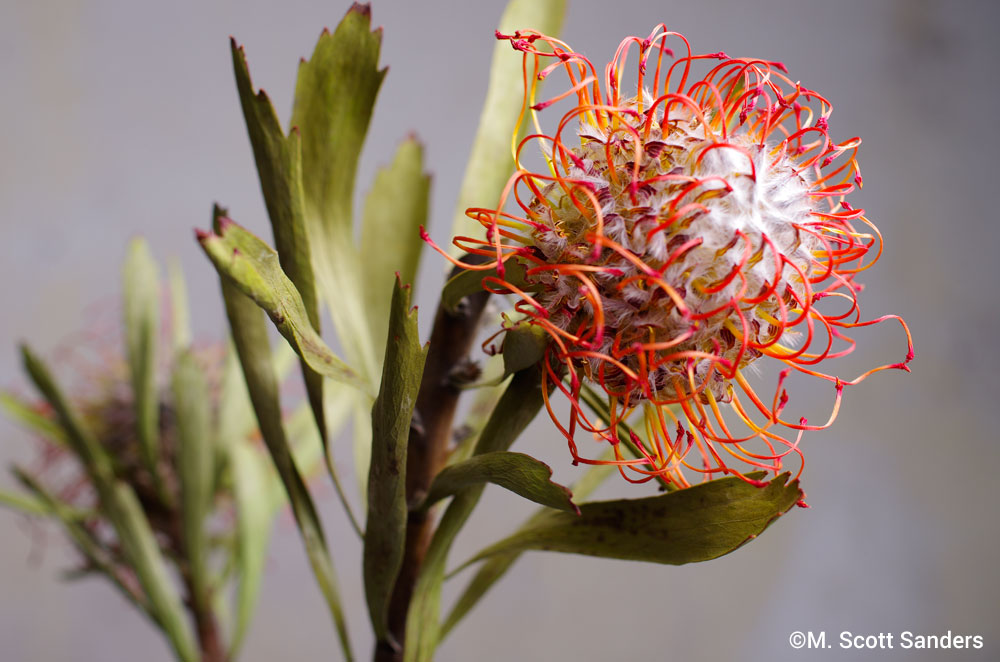 I continued on through to day 10 with the proteas. I might have continued further, but the fact was, they had already become what they were to become.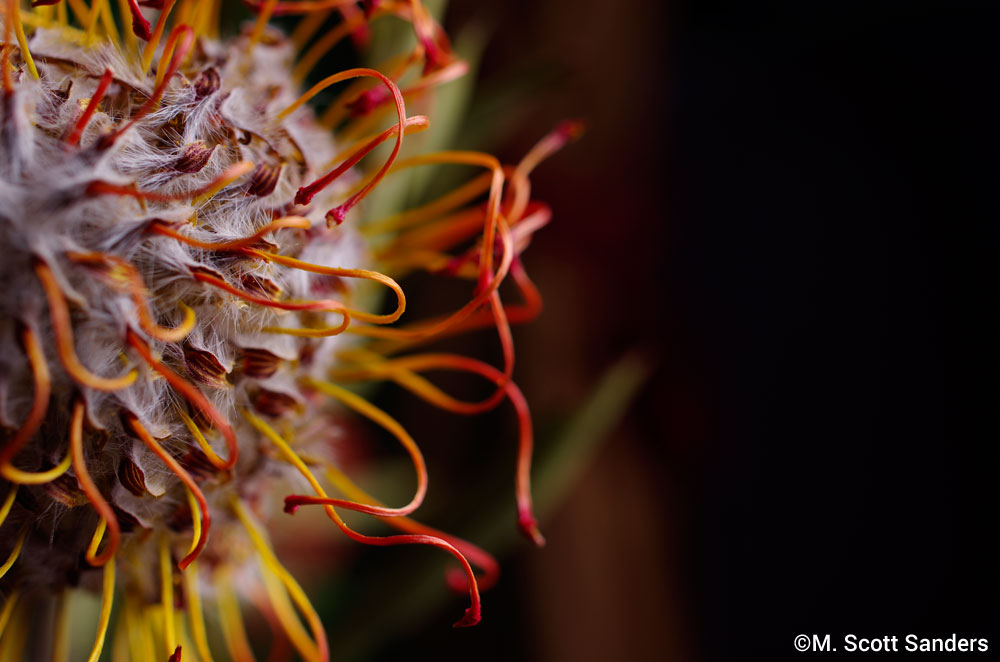 As with all of the flowers I've used as subjects, the human qualities stood out, and deepened as the days passed. Their heads remained high, almost proud of what they had evolved into. The leaves became arms, spread out, almost as if to say "I'm here!"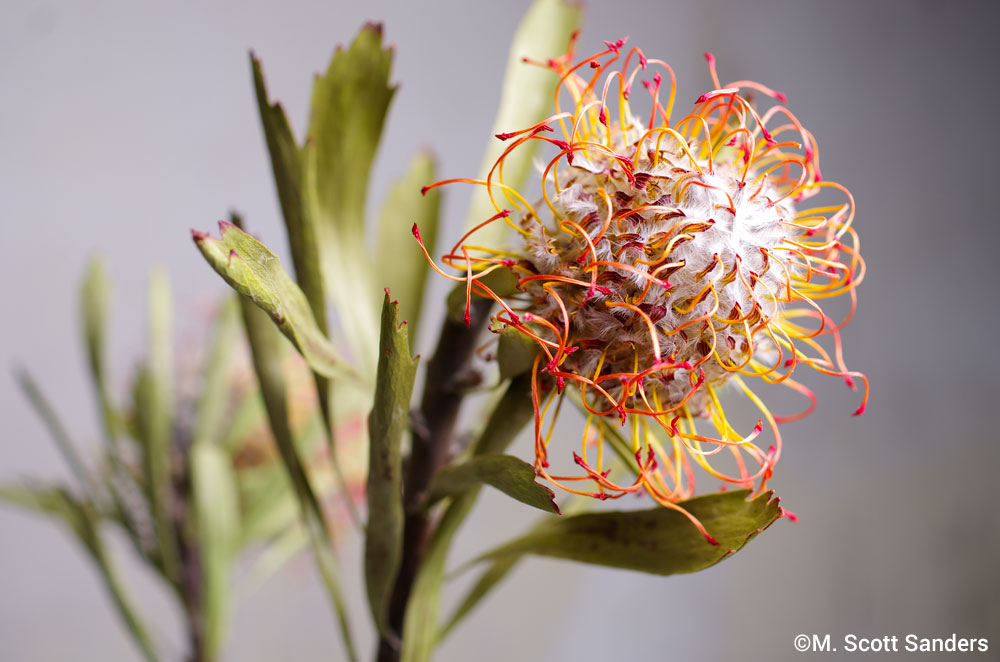 I was so happy with this last shot that I had a large version printed and now it hangs on our wall. Despite the fact that I don't have another picture of what this looked like on the first day, it has a fascination all its own. Even if you don't know what a pincushion protea looks like fresh, you can imagine it in your head, looking at this picture.
But just for reference, here's what they look like, side by side.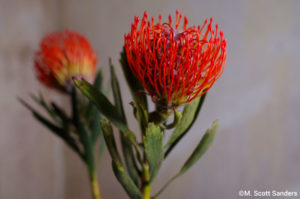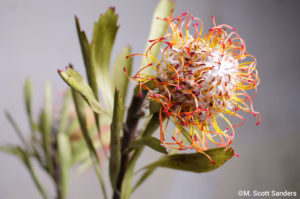 Here are some of the others in the Death of a Flower series: