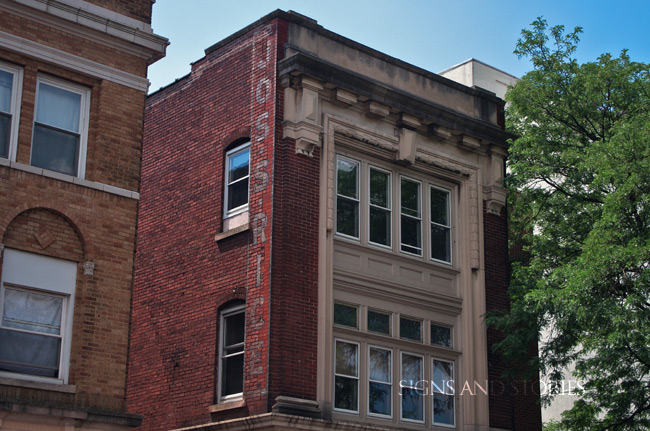 The Joseph S. Rice Building
I'll give my friend Denise the credit for finding this one. She spotted this one first and was so happy she found this ghost that she bounced up and down for a few minutes.
So who was Joseph S. Rice? I found this in a history of Wilkes-Barre, written in the twenties:
From the time he was nine years of age Joseph S. Rice has been making his own way in life, and the more than a half century of independent activity which has been his has brought achievements in varied lines. Not many successful business men are the possessors of world records in a field entirely outside the general business world, but Mr. Rice held the world championship as a long distance bicycle rider back in 1896, and for some years he was also a long distance roller skater. He is engaged in business at No. 138 South Main Street, Wilkes-Barre, Pennsylvania, as a designer and manufacturer of lighting fixtures, and is also the owner of a prosperous and highly attractive gift shop, located at the same address, and has associated with him in business his wife and his son, J. Granville Rice.
OK. Thoroughly cool. Glad there's still a memory of you around, Mr. Rice.
Everyone moved on ahead as I tried to get some good angles on this one. I'm positive Denise didn't notice that I managed to fit her into the next shot: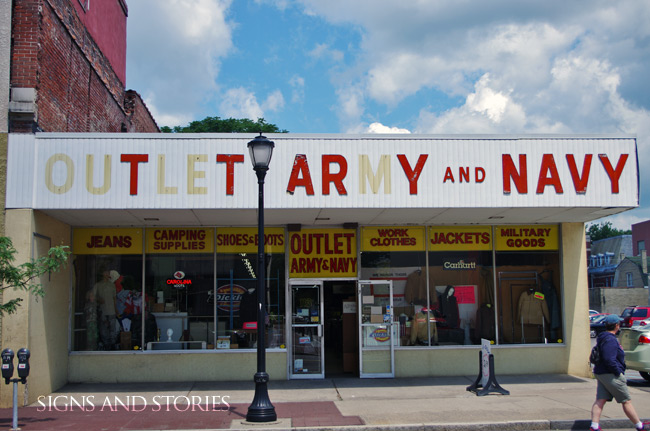 That's her, at the bottom right. And how could I avoid taking a shot of this sign? Missing letters are just plain fun. It's undeniable.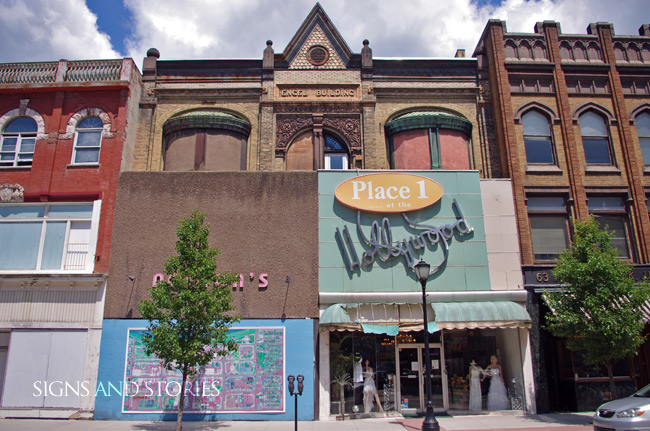 One of the odder buildings I've seen. The top looks like it's part of another building.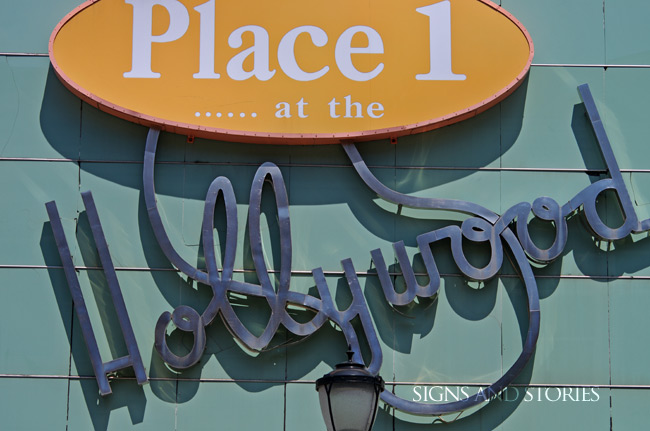 The Hollywood portion of this sign, I'm guessing, has been around awhile. The only information I could get on this business was that it was owned by Irving and Shirley Bellsey for a number of years, and that WNEP weather girl Ann Wideman worked here modeling clothing. The "Place 1 …… at the" part is fascinatingly awful. Place 1 has another store in Scranton, so I'm guessing whenever they bought this place out from the previous owners, that part of the sign was added, perhaps to cover up something.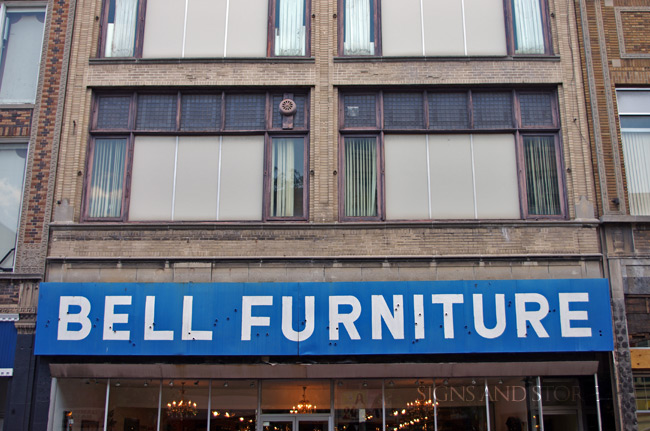 I didn't really think this was that great until I processed it. Neon bullet holes, striking blue against a dull brown building. It's kind of growing on me. Also cool that Bell's Furniture has been around since 1960.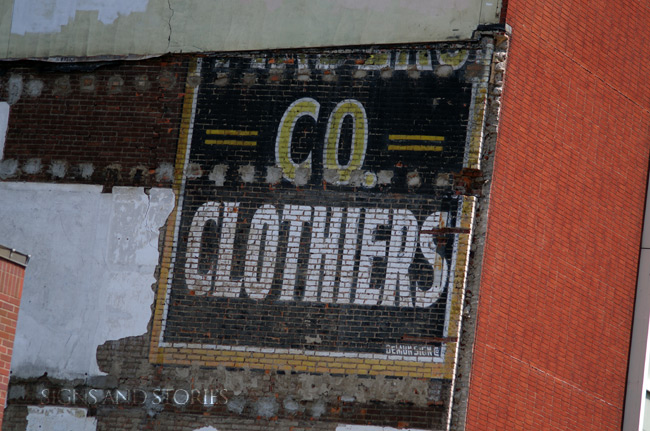 Another unveiling! This ghost just made an appearance on the side of Boscov's. Can't quite make it all out, but welcome back, stranger!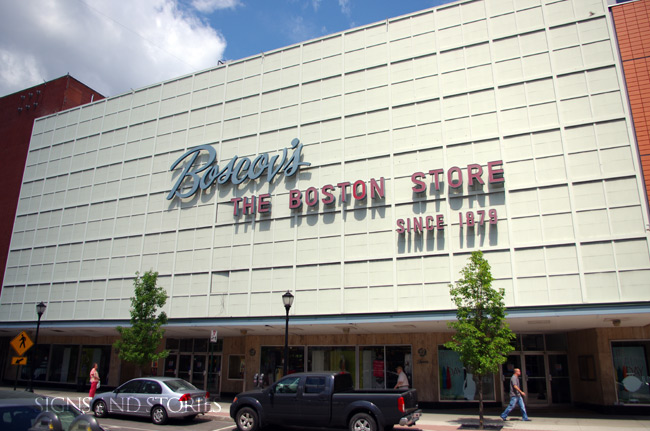 I recently saw a conceptual drawing of a department store that was planned in the late 30s, and when I saw the façade of this Boscov's/The Boston Store, I felt compelled to take a picture of it that looked very much like that drawing. I was very happy with the result. Even the people walking seemed to fit in with the vibe of that concept.
Originally, this was called Fowler, Dick and Walker: The Boston Store. Frank Jump has some interesting stuff on his blog about it.